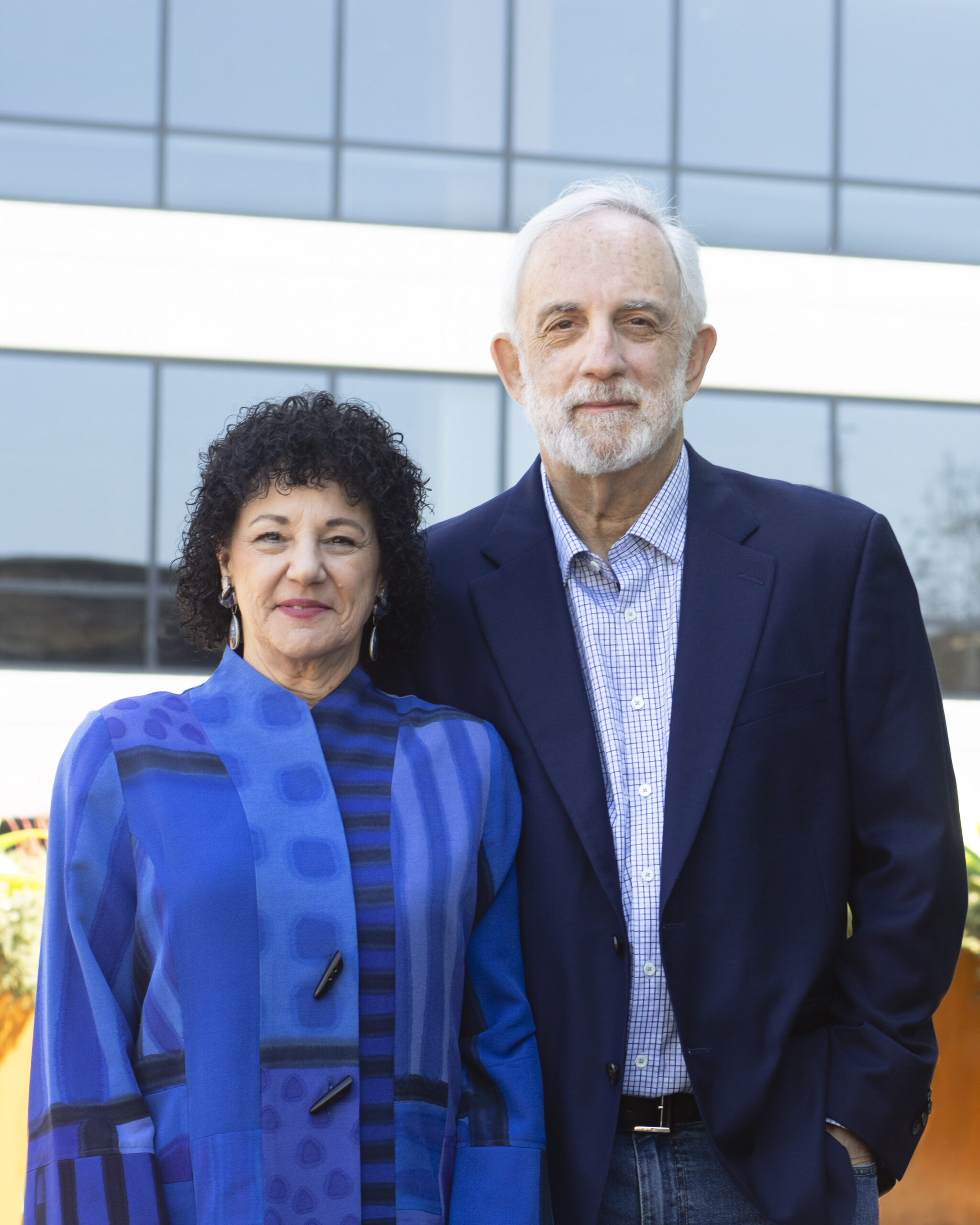 Our Founders
Meet Freada and Mitch
Freada Kapor Klein and Mitch Kapor, have spent the last decade developing a vision and practice to make the tech industry more diverse and inclusive. Through Kapor Foundation, Kapor Capital, and SMASH, they have taken a comprehensive approach to expand access to computer science education, conduct research on disparities in the technology pipeline, support nonprofit organizations and initiatives, and invest in gap-closing startups and entrepreneurs that close gaps of access for all.
Our Mission and Philosophy
The Kapor Center's work focuses at the intersection of racial justice and technology to create a more inclusive technology sector for all. We work to intentionally dismantle barriers to tech and deployment of technologies across the Leaky Tech Pipeline through research-driven practices, gap-closing investments, increased access to computer science education, supporting and partnering with mission-aligned organizations, advocating for needed policy change, and more. 
Our Areas of Action
Research
Through our research, we are working to build awareness of racial justice and tech policy topics disproportionately impacting low-income communities and communities of color.
Diversity and Inclusion
To advance racial equity in tech companies, we analyze data trends, provide resources and training for DEIB professionals, and advocate for policies to increase hiring, retention, data collection, and regulation/accountability of tech companies.
Education
We're working to increase access to tech and STEM education for underrepresented students of color and increase equity in computer science by preparing teachers to deliver equitable CS instruction, ensuring curricular content is culturally responsive, and equipping administrators with strategies to change school-wide policies and practices.
Community Engagement
Through partnerships with mission-aligned organizations and initiatives, we are working to build collective momentum toward policy changes and solutions that will benefit low-income and communities of color.
Venture Capital
We're working to redefine what venture capital is capable of by prioritizing a new outcome: a more fair, just, and equitable society for low-income communities and underrepresented communities of color, exclusively investing in early stage startups that close gaps of access for all.
Our Family of Organizations
Our History
2011
Kapor Capital Invests Exclusively in "Impact" Startups
Since 2011, Kapor Capital has invested exclusively in "impact" startups, a turning point for us and the industry. We are proud to be pioneers in gap-closing investing, identifying and investing in companies that provide both market and social equity growth. For over a decade, we have consistently proved that positive impact does not have to come at the cost of financial returns.
2016
The Kapor Capital Founders' Commitment
The Kapor Capital Founders' Commitment helps portfolio companies focus on equality and social impact. Initiated by a group of Kapor Capital founders, the Founders' Commitment helps founders establish diversity and inclusion as a core value, to become a part of the company's DNA and positively impact its development and success.
2017
Tech Leavers Study
Published the groundbreaking Tech Leavers Study, exploring why people — particularly women, underrepresented people of color and LGBT tech employees — left their jobs. Coverage of the study's findings appeared in 50+ publications.
2018
Leaky Tech Pipeline
The Leaky Tech Pipeline framework and website helps increase understanding of the causes of disparities in the technology ecosystem, raises awareness about effective strategies and stages for intervention, and drives the development and implementation of comprehensive solutions.
2022
Kapor Capital Co-Managing Partners Raise Largest Fund to Date
Kapor Capital Co-Managing Partners, Brian Dixon, and Ulili Onovakpuri raise Fund III, the firm's largest fund to date at $126M
2022
Kapor Foundation and NAACP launch The Black Tech Ecosystem Report
In partnership with the NAACP, the Kapor Foundation released the Black Tech Ecosystem report analyzing and synthesizes the latest data, demonstrating the continual exclusion of Black talent across the tech ecosystem, which represents a great loss of talent and innovation for one of the major drivers of our nation's economy.