The Kapor Fellows Program, founded in 2011, is designed to provide career pathways to exponentially accelerate the number of underrepresented individuals entering tech companies, venture capital and tech-based entrepreneurship. Twelve years later, we welcome another fourteen folks into the program! Founded by Ulili Onovakpuri, Managing Partner at Kapor Capital, this initiative addresses the well-documented biases and structural barriers that stifle diversity and innovation.
As highlighted in The State of Tech Diversity: The Black Tech Ecosystem Report, "from 2021-22, only 1% of venture capital was allocated to Black founders. Black women face even greater challenges, receiving a mere 0.49% of all capital deployed and raising 2.3 times less capital than Black men." To tackle these statistics head on, we provide hands-on summer internship opportunities with mission-aligned VC firms to provide a direct pathway for individuals typically underrepresented in venture to enter investing.
This year, the program hosted fourteen Fellows across ten VC firms, with 71.4% identifying as Female, 46% identifying as Black or African American, 38.5% identifying as Hispanic or Latino and 7% identifying as Asian.
While providing opportunities for those underrepresented, we prioritize rigorous training in venture capital, ensuring that our Fellows gain essential hard skills to excel in the industry while also fostering a deep commitment to personal growth and community betterment.
"There's the hard skills training, in terms of teaching you VC, but also a big intentionality around how you can be a better person within your community."

Catalina Villegas, 2023 Kapor Fellow
Throughout the summer, Fellows are placed with a partner investment fund and take part in a deep-dive summer project. Alona Hinkston, 2023 Kapor Fellow, had the opportunity to work closely with Kapor Capital during the summer, where she learned more about their gap-closing approach to venture capital. Kapor Capital firmly believes that investing in entrepreneurs from marginalized communities not only fosters innovation but also opens up new markets and revenue streams often overlooked by mainstream investors. This resonated deeply with Alona, who stated,
"I never thought of it as an 'either-or'. Either you have to do good, or you have to make money, it's always an 'and.' So to sit on a firm that believes that, that's how they invest, that's how they give each other feedback, is just immensely helpful because it shows this is possible."

– Alona Hinkston, 2023 Kapor Fellow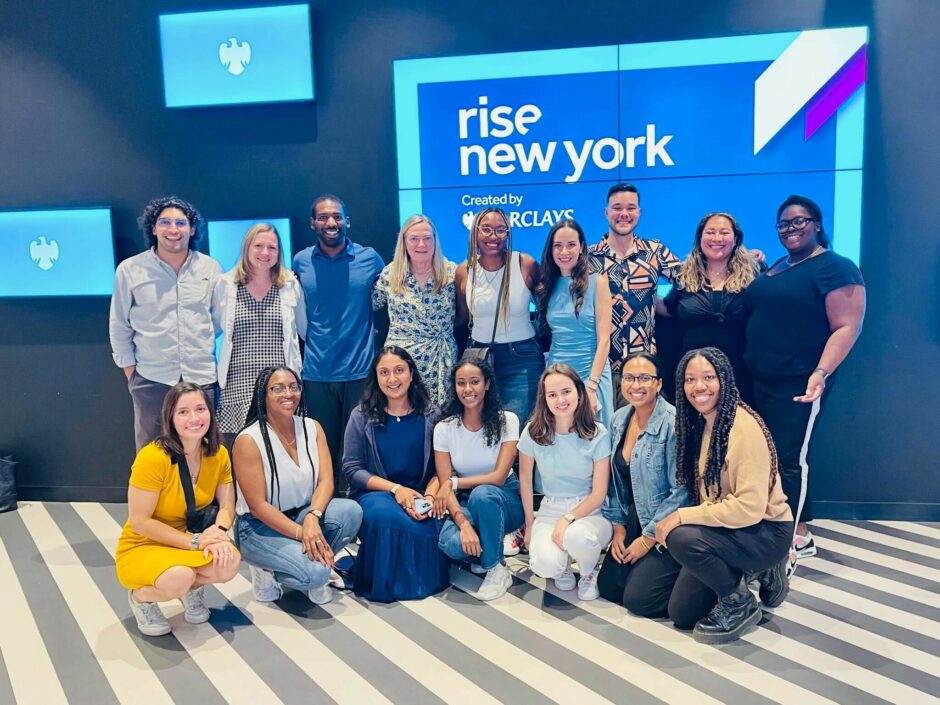 Furthermore, the program boasts one hundred Kapor Fellows Program alumni, with over 50% of them continuing their dedication to fostering greater equity in tech and VC roles. The Kapor Fellows Program is not just a summer internship; it's a catalyst for change in the tech and VC industries. By addressing biases, creating opportunities, and fostering a community of diverse and talented individuals, the program is actively working towards building a more equitable tech ecosystem.