A mother, queer woman, daughter of immigrants, and someone deeply committed to social justice issues. This is how the Kapor Center's Chief of Staff and Learning, Dinah Consuegra, describes her distance traveled, as she reflects on Pride Month and how she embodies Pride in her work.
"Pride Month is the only celebration that uses an emotion to describe itself. When you think of Pride you think of a sense of self and courage. I really try to anchor myself in that value," says Consuegra.
Born and raised in Chicago, Dinah says her public school education exposed her to the disparities Black and Brown students face and the lack of access to resources. Now through her work, Dinah aims to use "technology as a lever for positive social change," sharing that the Kapor Center mission connects to her personal life.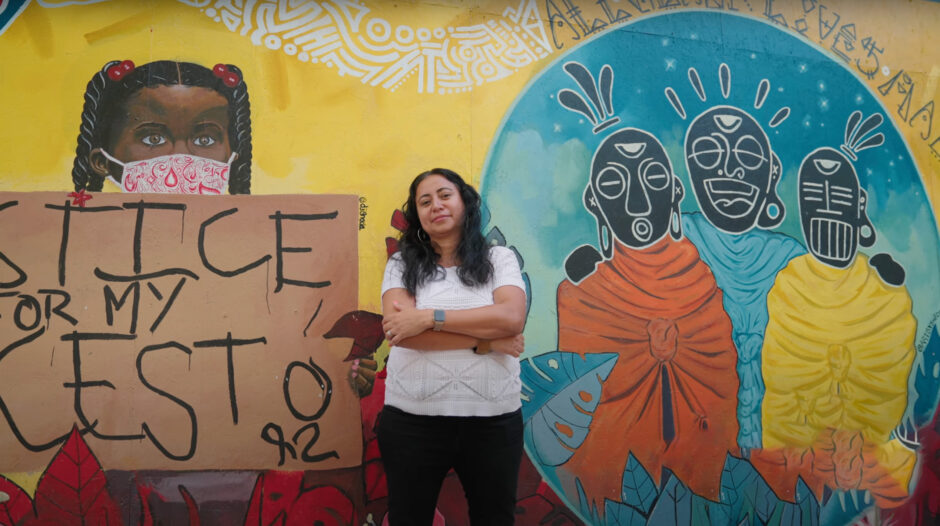 "I came out when I was in high school. I felt like I might get kicked out of my house and not know where I was going to live. In college, I made sure that I honored intersectional identities and pushed the conversation, says Dinah."
From Chicago to Oakland, to advocating for the queer community and being "grounded in action for change," watch the full video above to hear Dinah's story and learn about her distance traveled to the Kapor Center.