SMASH
Working to build a strong and diverse STEM workforce.
Key Issues
Our mission is to build a strong, diverse and socially conscious tech workforce by leveling the playing field through academic learning and experiential engagement for high school and college students.
SMASH was one of the earliest STEM education programs created in the United States as a way to prepare students of color for STEM education and careers. The very first SMASH site program launched on the University of California, Berkeley campus in 2004, but it follows a decades-long legacy of diversity and inclusion advocacy by our founder, Dr. Freada Kapor Klein.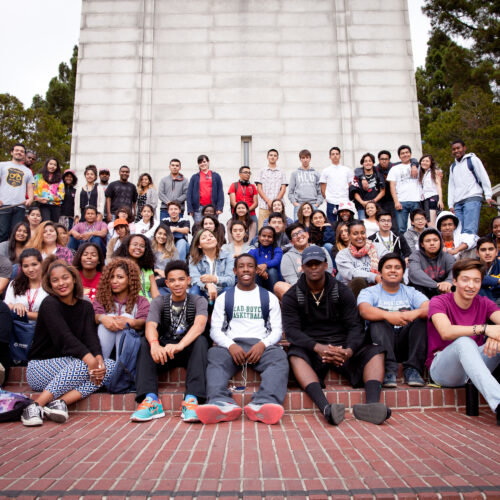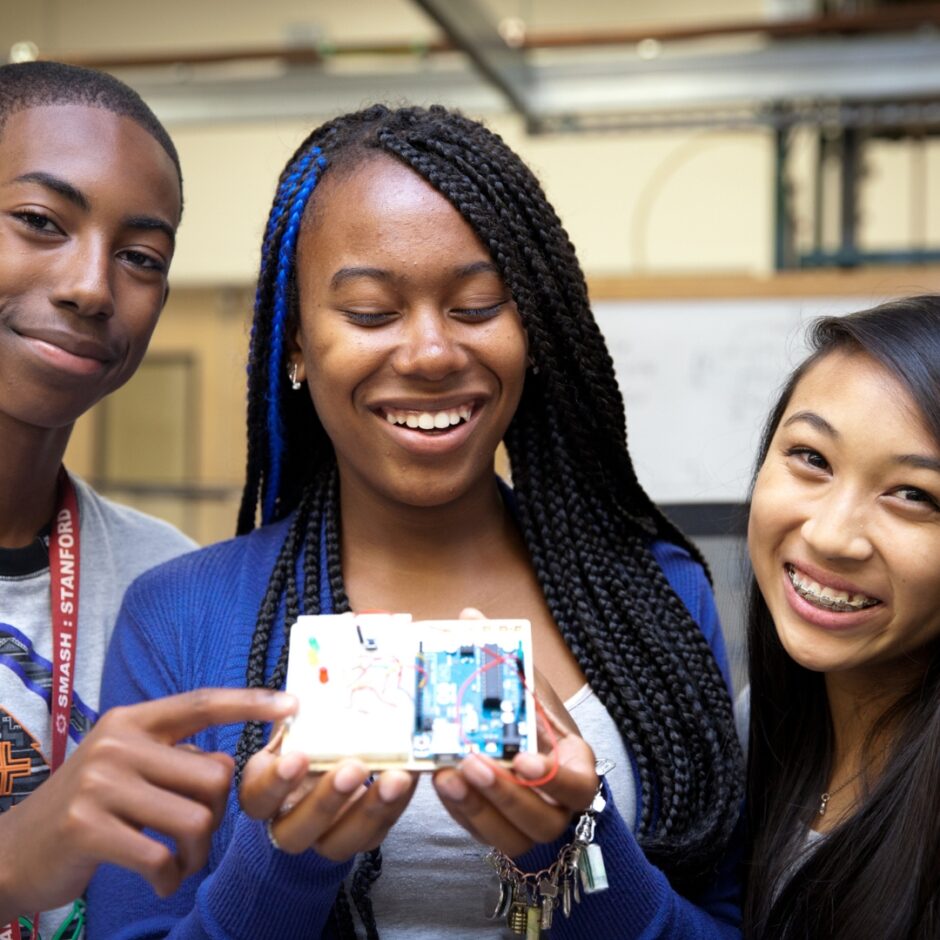 What We Do
SMASH empowers dedicated students of color with an intensive science, technology, engineering and math (STEM) education, culturally-relevant coursework, and access to resources and social capital that allow them to be successful both in college and in their careers.
Our vision is a STEM ecosystem where every student, regardless of the zip code they grew up in, has the opportunity to participate in and thrive in the global economy. As a result, our communities and workplaces would benefit from well-prepared, competitive leaders representing broad perspectives and sectors of society.

Our Long-Term Investment
SMASH empowers our scholars to be agents of change through a long term project-based learning program to critically analyze problems facing their communities and create STEM based solutions utilizing a design thinking framework.

SMASH Academy
High School (9th-12th)
Our 3 year, intensive STEM focused college prep program empowers students to deepen their talents and pursue STEM careers. For 4–5 weeks every summer, scholars are immersed in tuition-free studies in partnership with leading universities throughout the country.

SMASH Rising
College/Post-Secondary
SMASH Rising gives SMASH alumni the opportunity to gain real-world experience at cutting edge tech and STEM companies through a 5-week internship as college students.

Career Catalyst
College/Post-Secondary
Career Catalyst is a career navigation platform designed to inspire the next generation of BIPOC innovators to be the next generation of STEAM.