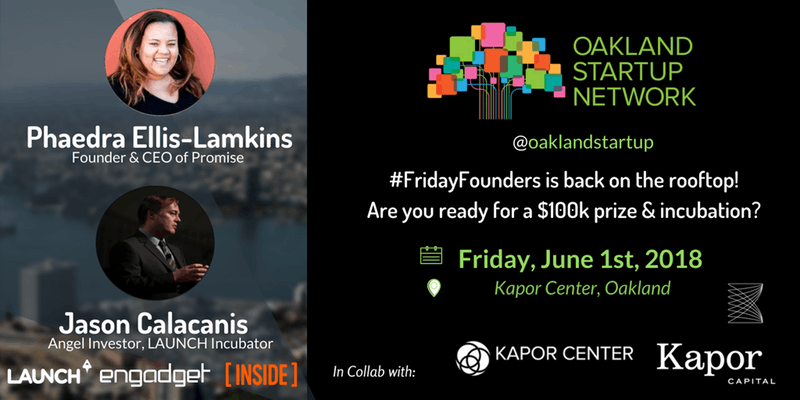 1st Friday Founders Fireside Chat – Open Book Challenge
June 1, 2018 @ 5:30 pm

-

8:00 pm
Summer Rooftop Founder First Friday are BACK!!!
Join us at the Kapor Center for a special First Friday with Jason Calacanis moderated by Phaedra Ellis-Lamkins. The focus of June edition will be to discuss Open Book Challenge and the future of social networks. Open Book Challenge is looking to fund seven purpose-driven teams to build a billion-user social network to replace Facebook — while also protecting consumer privacy. Jason and his team will invest $100,000 prizes in 7 diverse teams through the Launch Incubator.
Jason Calacanis is a technology entrepreneur, angel investor, and the host of the popular podcasts This Week in Startups and Angel. As a "scout" for top Silicon Valley venture capital firm Sequoia Capital and later as an angel investor, Jason has invested in 150+ early-stage startups including 6 "unicorns" (billion-dollar valuations). His book "Angel: How to Invest in Technology Startups: Timeless Advice from an Angel Investor Who Turned $100,000 into $100,000,000″ was published by Harper Collins in July 2017. He lives in San Francisco, California.
Phaedra is an American social justice advocate and co-founder of Promise. Prior to Promise, Phaedra ran revenue and operations at Honor. Before Honor, Phaedra worked with the musician Prince and led the effort to secure ownership of his masters. She is a labor and community organizer by trade who is committed to making measurable change.
Ellis-Lamkins was the Executive Officer of the South Bay AFL-CIO Labor Council, an organized labor federation representing more than 100 unions and more than 110,000 members in California's Santa Clara and San Benito counties. She was also Executive Director of Working Partnerships USA, a coalition of community groups, and labor and faith organizations working to address economic disparities in California's Silicon Valley. She also served as the CEO of the anti-poverty organization Green For All.
San Jose Magazine named Ellis-Lamkins one of the 100 most powerful people in Silicon Valley. She was recognized as a Young Global Leader by the World Economic Forum and one of the 25 most Powerful Americans by Ebony Magazine. She is currently a Board Member of the Tipping Point.
This is sure to be a First Friday you won't want to miss! And who knows… maybe you will meet a few entrepreneurs through networking to form a team, compete, and take on Facebook!