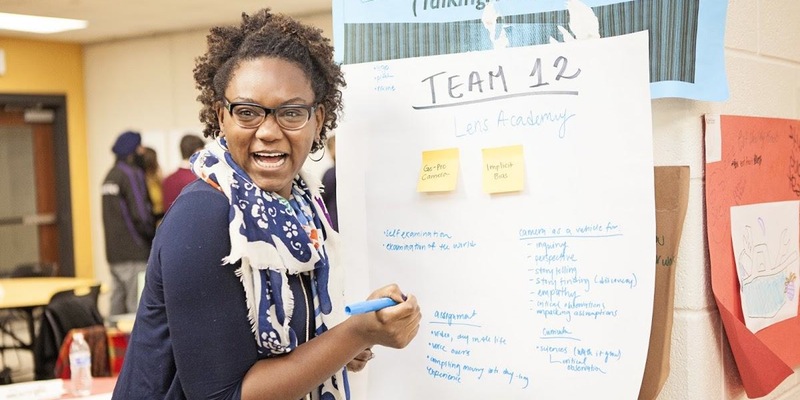 Startup Weekend Education Oakland – Schools and Tools
February 10, 2017 @ 10:30 am

-

6:00 pm
What should the future of school look like in Oakland?
Come with your idea for a school, tech tool, after school program, learning space or redesign concept for part of an existing school. Over the weekend, you'll form a team and build a prototype to bring your idea to life and test it out.
This event is open to all, but designed for the Oakland community to design the future of school in Oakland. All are welcome: parents, students, educators, administrators, business professionals, designers, technical professionals, non-profit, policy makers, and community members.
What happens at Startup Weekend?
Friday – pitch ideas, form teams
Saturday – talk to people about your idea, sign up for coaching, build a prototype
Sunday – finish your prototype, pitch your progress to the community and a panel of judges
Can students participate?
Yes! We're aiming for students to lead 50% of teams. Startup Weekend is best for high school students, but middle school students may participate as well. Email oaklandedu@startupweekend.org.
Do I need to pitch an idea to participate?
No. You can join someone else's team that you're inspired by.
Can I work on an existing project?
If you've already built or prototyped something, your project will not be eligible to participate. This is to be fair to other groups who are starting from scratch over the weekend. However, you are encouraged to spend lots of time researching and thinking about your idea before you arrive. Also, existing schools are invited to come and reimagine an aspect of their school (i.e., new schedule, new staffing roles, classroom routines and practices, etc).
Will translation or child care be available?
Yes. Please indicate that you would like translation or child care when you register so we can adequately prepare.
Sign up here: https://www.eventbrite.com/e/startup-weekend-education-oakland-schools-and-tools-tickets-29060726415