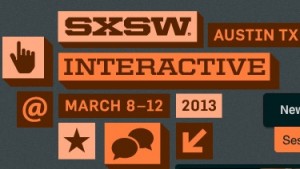 Last week, I joined my colleague at the Foundation, Justin Davis, as well as my colleague from Kapor Capital, Brian Dixon, and traveled down to Austin, TX, to take part, for the first time, in the week and a half  affair that is South by Southwest (SXSW). Specifically, I was there for SXSW's Interactive Festival, with its focus on all things technology-related.
Like much of my travel for the Foundation, it was a privilege to attend. Particularly so this time because it was a new and unfamiliar setting, one in line though with the Foundation's pivot. It's been quite a few years  since I've attended a conference where social justice wasn't in some way central to the gathering, and, quite a few years, probably not since the World Social Forum,  since attending a conference as large as this one.
There's much I'm still processing from the trip and many folks to follow-up with. In the meantime, though, here are some early reflections:
SXSW was a vast, diverse space of ideas, approaches, interests and possibilities. That technology is a booming industry felt evident as conference attendees and corporate sponsors quickly overwhelmed Austin. People with SXSW badges soon outnumbered those without them on the streets and Austin buildings and bars were transformed into places like "Viceland" by Vice or the "Samsung Lounge."  SXSW Interactive, though, was not itself as diverse of a space as I've become accustomed to in terms of at least gender, race and ethnicity in the audience nor in the programming.
My heart sank a little when two of the four panel results when searching for "latino" in the SXSW program app were scheduled at the same exact time in adjacent rooms among the hundreds if not thousands of panel options over five days. And, it sank a little more when I searched for "asian," and found the only panel listed, being "Asian Entrepreneurs Struggle with Fear of Failure," listed with a picture of a red dragon circling a globe and a panel description that begins, "To many young Asian entrepreneurs  starting a company is an act of rebellion. It means defying the lessons of parents, teaches, and culture…"
There is, it would seem, an opportunity though to address this. A few folks and I began a conversation about pulling together an Asian Am and Latino caucus, which led to a meeting and a few conversations about what a pre-conference, in the model of the Blacks in Technology (BIT) conference that was happening throughout SXSW Interactive and featured Brian on several panels, might look like for Asian Ams, Latinos or perhaps people of color more broadly. We asked what if people had just a better option to come to tech and tech conferences with all their identities and with all their thoughts about the communities they came from as deeply interconnected, rather than separate from tech. And, we talked about what it might look like if an option like this had values such as those held here at the Kapor Foundation as a undercurrent or grounding. There seemed among us a belief in possibilities to enrich greatly the "South By" experience.
As an organizer, I was trained to look for those opportunities to connect people with shared interests and shared concerns. I was trained to find empathy in people, and support the growth and channeling of that empathy. I was trained to always look for that opportunity to invite a person to do more good, and to invite them to spaces and communities and organizing vehicles where "doing more good" was a shared interest, perhaps priority, and was nurtured to be done in a sustainable way. Coming back from SXSW Interactive, and given all this and all that I found in Austin, I am deeply curious about tech as both an organizing space and as a space full of organizers, and I look forward to exploring this more with others.