Diversity & Inclusion
Fostering Diverse and Inclusive Workplaces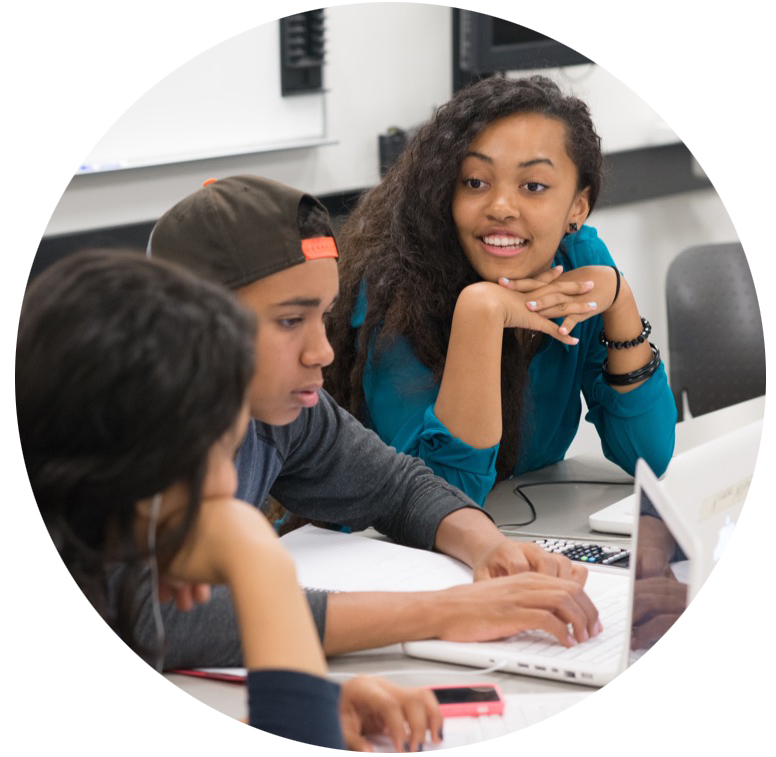 Diversity and inclusion is essential to a thriving tech ecosystem. In our diversity and inclusion work, we collaborate with organizations to uncover and eliminate biases and structural obstacles for underrepresented talent. Our team combines the expertise of a think tank with the guidance of a consultancy to create actionable, meaningful and sustainable change.
As we develop new practices, we consider all the barriers across the employment journey—from sourcing talent and the hiring processes to compensation and promotion—so we can drive equity at each stage. We also work at every level of an organization, empowering all employees to advance inclusivity, strengthen their teams, improve financial returns and innovate.
Industry Evangelism

The Kapor Center is changing the narrative around diversity and inclusion. Today, many leaders think about diversity only when it comes to filling job openings. In reality, the issue goes much deeper and broader. We push the tech industry to think holistically about all its practices and build a diverse and inclusive culture from the start. We combine social advocacy with data from our research team to help companies design and implement comprehensive, intersectional and measurable change.

Diversity Advocates

We created a community for Diversity Advocates who are driving diversity and inclusion within their companies across the country. The Kapor Center convenes and equips Advocates with the resources to build inclusive workplace cultures through training, dialogue and support.

Founders' Commitment

Kapor Capital, our venture capital arm, builds diversity and inclusion into our portfolio companies through our Founders' Commitment. Since 2016, all of the startups in our portfolio have committed to making diversity and inclusion a core part of their DNA. We work together with them to set clear goals, target bias at all stages and measure the impact of these efforts through interactive workshops and programs. Learn More >

Kapor Team Training

Here at the Kapor Center, we practice what we teach. We internally design, test and implement the principles and practices we advocate to other organizations.
The Latest