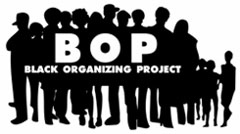 Oakland has had much to celebrate these days: the approval of the good jobs agreement as part of the old Oakland Army base redevelopment plan and most recently–the Oakland Unified School Board's unanimous decision to implement a police complaint procedure. The new policy will allow students to file grievances against police and staff misconduct.
Congratulations are due to our grant partner, the Black Organizing Project (BOP), who was instrumental in organizing Oakland families and students to get this policy passed after months of meetings and strategy sessions. In a recent interview with Oakland Local, Jackie Byers, Executive Director of BOP, said, "This is a big win not only for us, but for all of the families and students that have yet to be heard by the school board on any issue. The doors were closed to us for months and we fought hard to be heard and we fought hard for this victory."

The BOP is a project of the Center for Third World Organizing which seeks to address the systemic causes of racial inequality. They aim to engage and mobilize the Black community in political action, building leadership, and affecting local, state, and national policy in order to create long-term systemic change. Their organizing model is unique it its focus on leadership as opposed to single-issues.
"The primary innovation in our project's approach seeks to directly change the structures of racism by creating a powerful black collective of voters, activists, and leaders rather than focusing narrowly on the issues (e.g. lack of affordable housing, police violence, etc.) that are symptomatic of a racist system. In doing so, we not only attack the issues that impact [the Black community] head on — but we do so with greater agility in terms of responding to immediate needs for action, and the ability to take on multiple issues successfully."
We congratulate BOP for its great work, allowing the voices and priorities of Oakland's students and families to be heard and have impact! We look forward to further efforts towards creating a more just Oakland!