PARTNERS
Mitch Kapor is Partner at the Kapor Center and works with startups using information technology platforms to drive disruptive innovation. He is a seed stage investor in Uber, Twilio, Inkling and University Now. His focus is increasingly on driving positive social impact, especially in leveraging IT to close gaps of opportunity and access in education, health care and other areas.
Mitch founded Lotus Development Corporation and designed Lotus 1-2-3, the "killer application" which made the personal computer ubiquitous in the business world in the 1980s. He is the co-founder of The Electronic Frontier Foundation, which protects freedom and privacy on the Internet and the founding chair of the Mozilla Foundation, creator of the open source web browser Firefox. He is also a founding investor in Linden Lab, maker of the first successful virtual world, Second Life.
Currently he serves on the board of Level Playing Field Institute, whose mission is to enhance equal opportunity in education and the workplace. Mitch is also on the Advisory Board of Generation Investment Management, a firm whose vision is to embed sustainability into the mainstream capital markets.
Freada Kapor Klein, PhD is Partner at the Kapor Center. She is an entrepreneur, activist and leader in the field of organizational culture and diversity. Freada is a pioneer in developing models for revenue and sustainability of non-profits, and is an active advisor and mentor to social entrepreneurs. She is also an advocate for entrepreneurs from underrepresented backgrounds, especially people of color and women.
Dr. Klein was the first Director of Organizational Development, Training and Employee Relations for Lotus Development Corporation. Her consulting firm, Klein Associates, specializes in employee surveys, training, and consulting on all forms of bias, harassment, and discrimination in the workplace. Klein's client base ranges from Harvard Business School to the World Bank to top tier international professional services firms, and tech start-ups.In 2001 she founded the Level Playing Field Institute, a non-profit which promotes innovative approaches to fairness in higher education and workplaces by removing barriers to full participation; it houses the SMASH (Summer Math and Science Honors) Academy for low income high school students of color. Klein is the author of "Giving Notice: Why the Best and the Brightest Leave the Workplace and How You Can Help Them Stay".
LEADERSHIP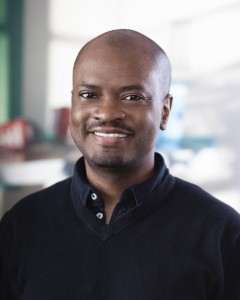 Cedric Brown is the Chief of Community Engagement. He has over 20 years of experience as a funder and activist, steering over $60 million in grants to community efforts through working with the Kapor Foundation, San Francisco Foundation, San Francisco Education Fund, Switzer Foundation, and SF Cultural Equity Grants among others. He has worked steadily to ensure access, inclusion, and greater empowerment for people of color. His recent projects include collaborations with the White House Office of Science and Tech Policy, Google, the Congressional Black Caucus Tech2020 Initiative, Oakland Mayor Libby Schaaf, and an appearance in the "CODE: Debugging the Gender Gap" documentary. He is the founder of Brothers Code, the Oakland Summit on Blacks in Tech, and is co-founder of the College Bound Brotherhood. Cedric was recognized as as a Changemaker by the San Francisco Chronicle and on TheRoot.com for his leadership participation in the launch of President Obama's My Brother's Keeper initiative. He is also a proud board member of Color of Change as well as a published author and creative artist. Cedric holds degrees from the University of North Carolina and Stanford University. Contact Cedric Brown at cedric [at] kaporcenter.org.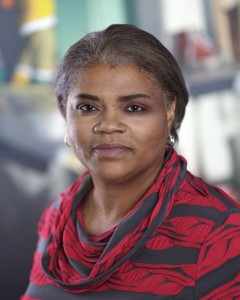 Moneese de Lara is the Chief Development Officer, with more than 20 years experience in professional fundraising.  She has held senior level development positions in arts and culture, health and civil rights organizations.    She has extensive experience building and managing development funds and campaigns ranging from $10 to $42 million in operating, capital and program support. Most recently, Moneese lead the fundraising program for the national office of the NAACP as the Senior Vice President of Development.  She led and managed the growth of the development program, which more than doubled in revenue during her five year leadership.   She was the recipient of the NAACP Medgar W. Evers Award for Excellence, the highest honor bestowed upon a national professional staff member of the NAACP for outstanding service. As a senior development officer, Moneese manages a team of fundraising professionals and the strategic direction and operation of all development funds, including foundations, individuals and corporations. Her personal interest and portfolio is focused on corporate fund development including corporate philanthropy and corporate sponsorship. Her interest in corporate fund development is informed by her work in corporate responsibility and public relations with several fortune 500 companies prior to joining the non-profit sector, including RJR Nabisco, Lockheed Martin and PepsiCo, where she was part of the start-up and operations of what was then the largest minority franchise in the PepsiCo system, setting up human resources, financial and sales systems to achieve regional product distribution. A graduate of Rutgers University in Business Management, Moneese is involved in several professional and civic organizations, including, Association of Fund Raising Professionals; Alpha Kappa Alpha Sorority; Links Incorporated; Jack and Jill of America.  She and her husband have two daughters.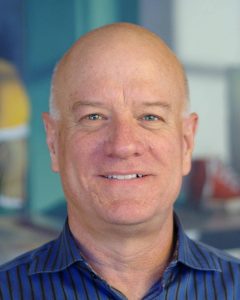 Lance Henderson is the Chief Operating Officer for the Kapor Center, bringing with him 25 years of experience managing philanthropic and nonprofit organizations committed to large scale social impact.  Most recently Lance led a team at Zamzee, a project of the HopeLab Foundation, developing and bringing to market a research-proven technology designed to get kids and families more physically active.  Prior to jthat, Lance served as Vice President for Program and Impact at the Skoll Foundation, where he led an international grant-making and investment team supporting social entrepreneurs and their efforts to advance systemic change across a wide range of global issues.  From the late 1980's until 2005, Lance worked in variety of leadership positions with organizations combatting the HIV/AIDS epidemic domestically and globally.  These included serving as CFO at the NAMES Project Quilt during its startup years, senior leadership roles in finance, administration, development and eventually Executive Director at the San Francisco AIDS Foundation and CFO and President at the Pangea Global AIDS Foundation.  Before making the leap to greater meaning and purpose in live, Lance spent time as an investment banker.  Since those less enlightened days, the focus of Lance's work has been to help organizations working at the intersections of social and economic justice, innovative uses of capital, technology and health to expand their impact by building capacity, eliminating obstacles and empowering teams to succeed.  Before having boy/girl twins in 2008, Lance could be found pursuing a wide range of interests and hobbies, but these days those hours are spent nurturing Sammy and Ali as they explore life in their new hometown of Oakland.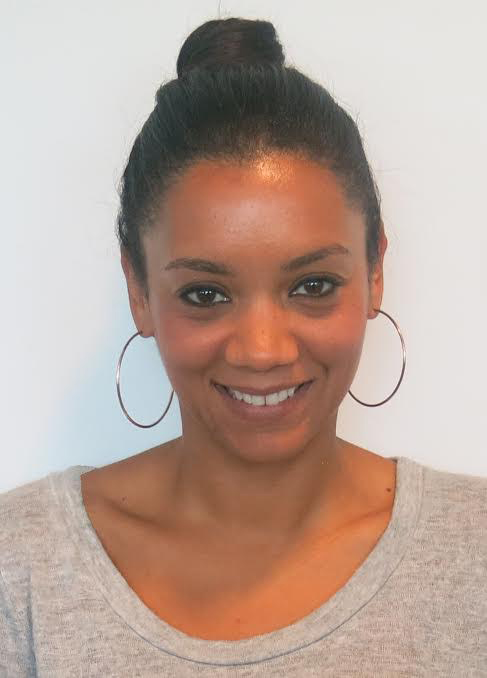 Dr. Allison Scott is the Chief Research Officer, leading a research team aiming to enhance diversity in the tech ecosystem through: (a) conducting landscape studies and research on interventions within educational settings and the technology workplace, and (b) disseminating effective research-based strategies, resources, and practices across the tech ecosystem. Prior to leading research at KCSI, Dr. Scott was the Program Leader for the NIH's Enhancing the Diversity of the NIH-funded Workforce Program, a set of three experimental initiatives implementing and examining the effectiveness of training, mentoring, and institutional development interventions to enhance diversity in biomedical research. Dr. Scott was previously the Director of Research and Evaluation at the Level Playing Field Institute (LPFI), overseeing a research agenda examining barriers to the pursuit and completion of degrees and employment in Science, Technology, Engineering, and Mathematics (STEM) among underrepresented populations. Her research examined the influence of perceived barriers and stereotypes in the sciences, the double-bind facing women of color, and the effectiveness of research-based interventions in improving STEM outcomes for underrepresented groups. In addition, Dr. Scott led the longitudinal evaluation of LPFI's pre-college STEM intervention programs and is Principal Investigator for an NSF CE21 grant to increase access, success, and preparation in computer science for underrepresented students in California. In just 2 years, this project has demonstrated significant increases in the numbers of underrepresented students of color and girls completing computer science courses, taking the AP CS exam, and intending to major in CS in college. Dr. Scott holds a Ph.D. in Education, with a specialization in School Psychology, from the University of California, Berkeley and a Bachelor's degree in Psychology from Hampton University. Allison enjoys traveling, jogging, and drinking Diet Cokes. Contact Allison Scott at allison [at] kaporcenter.org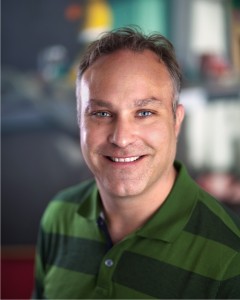 Eric Wingerter is the Chief Communications Officer at the Kapor Center bringing with him more than 15 years experience in non-profit leadership, strategic communications, and digital strategy. Most recently, Eric served as the Vice President for Communications and Digital Media for the NAACP, the nation's oldest and largest civil rights organization. In 2009, Eric founded the NAACP's Digital Media Department to create and build the organization's Email, social media and mobile messaging presence. Two years later, he took the reins of the NAACP's traditional communications activities as well, overseeing the media and press relations for the organization nationwide. Previously, Eric worked as a DC-based nonprofit consultant, developing communications strategies for a wide range of clients including the United Food and Commercial Workers Union, the Justice Policy Institute, Campaign for Youth Justice and the LGBT Bar Association. He has held leadership positions at non-profit advocacy organizations including Public Employees for Environmental Responsibility and Defenders of Wildlife. Eric currently serves on the board of America's Voice, the communications arm of the national immigration reform movement, and the Venezuelan Sounds Foundation which promotes the rich musical traditions of the Caribbean nation. He is the recipient of the Medgar W. Evers Award for Excellence, the NAACP's highest national staff honor. A global traveler and outdoor enthusiast, Eric has hiked and camped in the mountains of Peru, Syria, Venezuela, Ethiopia, Turkey, Bolivia, Russia, Nicaragua and Switzerland, in addition to many corners of the Cascade Range in his beloved Pacific Northwest. Contact Eric Wingerter at eric [at] kaporcenter.org.
STAFF
Greg Humpa, PhD is the Executive Administrator for Mitch Kapor and Freada Kapor Klein.  Since 1998, he has also been the Manager of Client Services at Freada's research/consulting firm, Klein Associates, which addresses workplace fairness issues. Before joining Klein Associates, Greg ran training & development and human resources at an agribusiness start-up.  This job was a somewhat logical transition from his life as a nearly-eternal graduate student who spent a lot of time on Amish farms. Greg has a Ph.D. in foreign languages and literatures from Purdue University, and was a Fulbright Scholar at the University of Bern, Switzerland.  He also has a B.A. with highest honors in journalism, French, and German from Creighton University.  "Dr. Greg," as he is known around the Kapor Center, is a Midwestern transplant to the Bay Area, and is constantly amazed by the natural beauty and (mostly) beautiful weather that northern California offers. Contact Greg Humpa at greg [at] kaporcenter.org.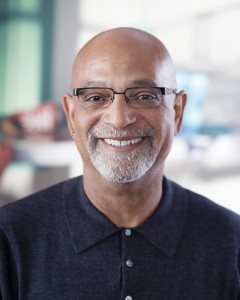 Steven Jenkins is the Accounting Manager where he carefully manages all aspects of the Kapor Center's financial systems.  He brings with him much experience from the non profit world, having previously worked as a Controller at the Exploratorium in San Francisco and the Jewish Community Center in San Rafael. Steven really had an "A-ha!" moment when he found out about the existence of the Kapor Center, a place where he saw his values reflected in the people he would come to work with and has been excited to come to work every day since. Steven has always been fascinated with time and movement, which over the years has brought him to develop a unique hobby of collecting clocks; he now has over 161 of them. He holds an MBA from Saint Louis University. Contact Steven Jenkins at steven [at] kaporcenter.org.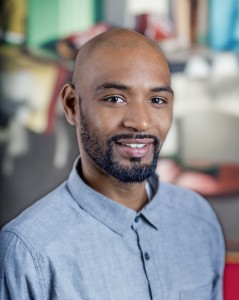 Marquelle Lee is the Office Services Manager where he is responsible for organizing and coordinating office operations, procedures in order to ensure organizational effectiveness and efficiency. Before this current role he was a Membership Service Coordinator at the YMCA in Berkeley where he worked closely with the local neighborhoods to help build strong communities and healthy families. While pursuing his education in Business/ healthcare Management he hopes to continue this effort and make Oakland a better place to live and thrive.  Marq is passionate about running and facing any fitness challenge that comes his way.   He pursues this passion by participating in annual marathons to help bring awareness to the cause at hand and raise money for charities. Contact Marquelle Lee at marquelle [at] kaporcenter.org.
Angela Newman is the Executive Administrator and Office Manager for the Baltimore office. In her role, Angela manages daily office operations  and provides administrative support for the team. Angela brings over 15 years executive support and office management experience to the Kapor Center. Angela previously worked for Amnesty International USA where she served as the Senior Executive Assistant to the Executive Director. Prior to Amnesty, Angela was Executive Assistant and Senior Scheduler in the Executive Office of the NAACP. Angela earned an MBA and a Master of Science in Healthcare Administration from the University of Maryland, University College (UMUC). She also earned her B.A. with high honors from UMUC. She has a passion for social justice and human rights issues and enjoys mentoring young women and girls in her community. Angela can be reached at angela [at] kaporcenter.org.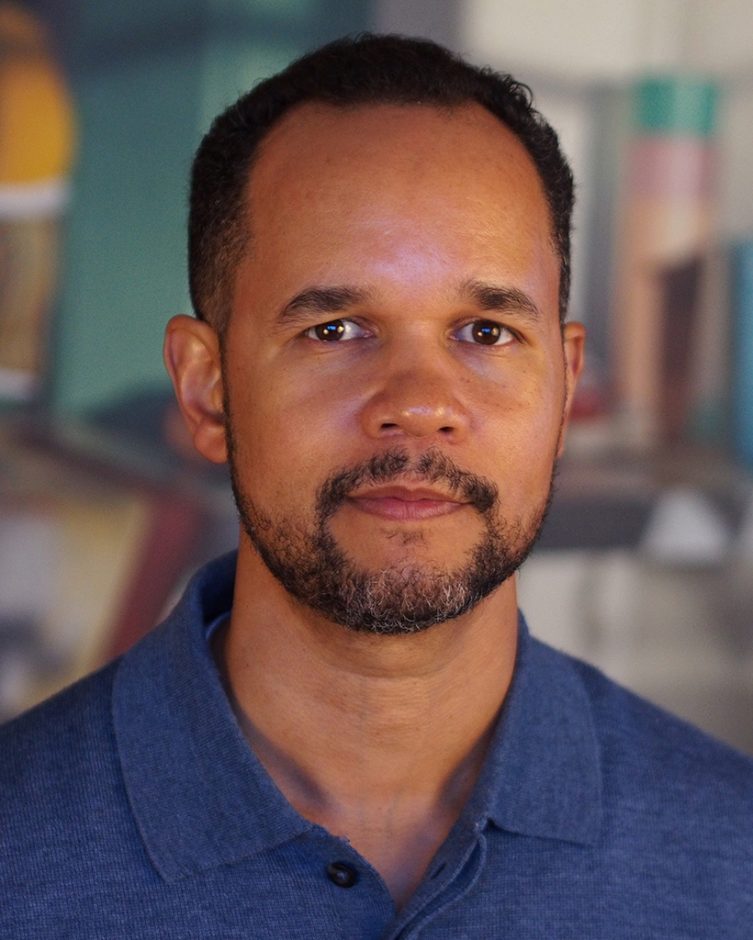 Matt Perry is the Director of People and Operations with the Kapor Center, bringing more than 15 years of human resources and business operations experience to this role. Most recently, he was the Division Deputy of Business Operations for the 150-person IT Division at the Lawrence Berkeley National Laboratory, overseeing a $35 million budget and all HR issues for the division. Prior to that, at the University of California Office of the President (UCOP), Matt served as the Director for Business Operations with the Issues Management, Policy Analysis and Coordination department, advising senior staff on policy and legislative issues related to the business operations of the University.  Earlier, he served as the inaugural HR Director for the International Center for AIDS Care and Treatment Programs, a $250 million grant-funded international program based in New York that employed 250 domestic and international employees.  Matt has been a passionate advocate for diversity and inclusion throughout his life and was attracted to this opportunity to align his passion with the work of the Kapor Center.  Matt has a master's degree from Columbia University and a bachelor's in political science from Dickinson College. A transplant from New York City, Matt lives in Oakland with his wife, Janelle, and children Julia and Miles, and is committed to seeing more live music this year than last.  Matt can be reached at matt [at] kaporcenter.org.
Tiffany Price is the Community Engagement Manager, helping ensure smooth processes and facilitating strong partnership development for the Kapor Center. Prior to this role, Tiffany spent two years as the Education Program Fellow for The San Francisco Foundation where she helped manage the education grantmaking portfolio. Before philanthropy, Tiffany spent six years doing education policy research and evaluation, which fueled her desire to work more closely within her local community.  She is Co-director of Northern California Grantmakers' Family Philanthropy Exchange Steering Committee, scholarship coordinator for The San Francisco Foundation's Koshland Young Leader Award, and serves on the board of advisors for /dev/color, a non-profit organization that supports Silicon Valley Black software engineers.  Tiffany is also a Ruby on Rails web developer and holds a Master's degree in International Comparative Education from Stanford University and a Bachelor's degree in Chemistry and International Studies from Emory University. Tiffany is an avid photographer who also sings in her spare time. You can contact Tiffany at tiffany [at] kaporcenter.org.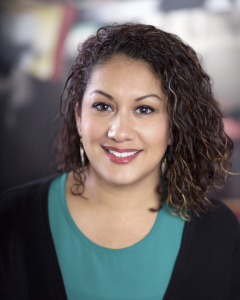 Antoinette Reyes is the Staff Accountant for the Kapor Center, working closely with her peers in all aspects of accounting. She brings with her years of experience in startups, public and non profit organizations, and most recently, seven years of accounting experience. Antoinette holds an AA degree in Networks Systems Administration and a BA degree in Business Management  from the University of Phoenix. She found her love for non-profit work and giving back to the community while working for the Andre Agassi Foundation in Las Vegas. Before entering the field of Business Accounting, Antoinette worked as a Graphics Technician for the City of Fremont. Outside of the office, Antoinette enjoys event planning, volunteering at church, trying new restaurants, salsa dancing, hiking, and exploring the Bay Area on the weekends. She can be reached at Antoinette [at] kaporcenter.org
Phillip Sanders is a Senior Investment Analyst, where he prudently assists various aspects of the Kapor Center's financial profiles.
A graduate of Bethune-Cookman University, Phil started his accounting career at Ernst & Young where assisted clients in various industries such as technology, real estate and VCs throughout the United States. Phil also worked in private equity while co-founding a non-profit, Real Talk, which focuses on mentoring underrepresented youth through presentations that teaches techniques for overcoming adversities, building inspiration through entrepreneurship and career opportunities, and focusing on using a social media mentorship network for engagement. In joining the Kapor Center, Phil is happy to be able to align his mission of giving back each day with his work.
Phil also loves producing music in his spare time, traveling, and is a prospective muscle car collector (does not own one yet).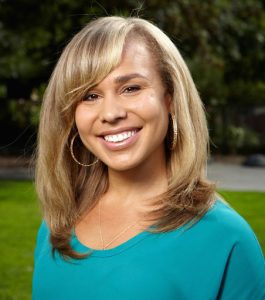 Mandela Schumacher-Hodge is the Portfolio Services Director at Kapor Capital. A former public school teacher, education policy researcher, and PhD candidate, Mandela co-founded Tioki, the "The LinkedIn for Educators," in 2011. Funded by Kapor Capital, 500 Startups, and Imagine K12, Tioki empowered educators throughout the country with tools and techniques to position themselves for employment and career advancement. In 2013, Mandela was appointed the Global Director of Education Entrepreneurs, a Gates Foundation initiative operated within UP Global (now Techstars). Within the first year, her team expanded the programming from three to six continents, officially establishing it as the largest effort in the world focused on teaching people how to use entrepreneurship to improve education. In 2014, Mandela was named to the Forbes "30 Under 30 in Education" list, in 2015, she presented "Why Education Needs Entrepreneurs" at TEDx, and most recently, two of her publications about startups made the "Top 20 List on Medium." Over the past four years, Mandela has advised hundreds of aspiring entrepreneurs and her latest project, The Startup Couch, is a reflection of those lived experiences. In October 2015, Mandela returned to the firm where her entrepreneurial journey in Oakland, CA began, joining Kapor Capital, where she supports the development of the portfolio's early-stage tech startups as it relates to business, social impact, and diversity and inclusion. A dedicated futbolista, Mandela has played soccer since the age of four, and was captain of her North Carolina State team in college. Contact Mandela Schumacher-Hodge at Mandela [at] kaporcapital.com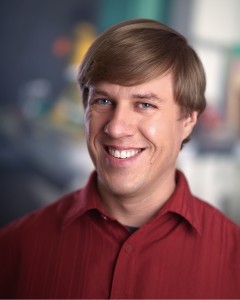 Jed Sullivan is the IT Director, managing the technical operations and direction for the Kapor Center. Jed joined Kapor Enterprises in 2011, before his role at the Kapor Center Jed supported the Level Playing Field Institute as an academic technologist. He brings with him 20 years of IT system management and social mission focused experience. As the fortunate beneficent of numerous social welfare programs during his formative years, Jed is acutely aware of the value in closing social equity gaps and works passionately towards that end. He was a founder and board member of the not for profit, High Five Functions where he helped to make it easier for individuals to incorporate altruism into their everyday life. Jed is a new father of, by pure happenstance, one the most consistently happy babies he's encountered. He is an artist and photographer who has worked with the SF Art Institute, Reverie Gallery(Chicago) and The Foundry(East Bay) among others. Contact Jed Sullivan at jed [at] kaporcenter.org.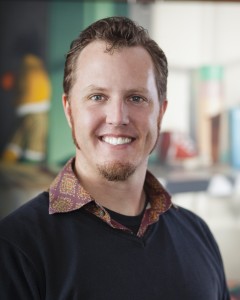 Mark Wagner is happy to finally unite his passion for social justice with his professional life at the Kapor Center where he works as the Director of Accounting.  Mark ignited his passion for social justice and human rights in 1995 while spending a year as a human rights observer with the Zapatistas in Mexico.  He then concentrated on learning accounting and business so as to more effectively run his own non-profit organization, Dando la Mano, which provides financial planning to Latinos. While moonlighting in the non-profit world after college, Mark pursued an accounting career with PriceWaterhouseCoopers and later worked as a financial consultant for corporations throughout the Bay Area.  To escape the corporate life Mark volunteered as treasurer on the boards of several non-profits, currently with the Ella Baker Center for Human Rights.  Mark left corporate America behind him for good when he joined the Kapor Center in 2008. He loves to dance but cautions aging breakdancers not to try anything too ambitious once they approach 40 which he has learned the hard way. Contact Mark Wagner at mark [at] kaporcenter.org.