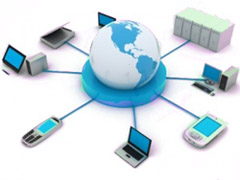 The conversation about how nonprofit organizations can become tech innovators and use new technologies to enhance their work of serving the social good continues to grow. In a recent article published by The Nonprofit Quarterly, John Hoffman, Director of Business Development at ZeroDivide, points out the problem: Organizations confuse technology for technology's sake with community-based innovation. These technology missteps are characterized as innovation gone bad, which then dampens further innovation and smart, creative risk-taking. He sheds light on the pitfalls of both small and large organizations in adopting new technologies and provides some economical, needs-based approaches that organizations can use to avoid major missteps and implement tech tools more effectively.
Here are a few tips:
There are really smart, really gifted people that have designed tools and technologies and who will give them away, open source, to nonprofit organizations. Outside of some nonprofit organizations that are steeped in tech, few nonprofits should be developing new technology platforms, tools, and services. By holding themselves to the same standards as leading-edge tech organizations, many nonprofits do themselves a disservice by thinking only of Innovation with a capital "I" instead of looking at everyday innovations that can lead to better outcomes… A more prudent approach is to fail lightly and succeed lightly by using existing, often free, off-the-shelf tools and adapting those to users needs.
Don't start with the technology. Start with the need. Don't ask, 'What is some possible need that Twitter could address? Understand THE need that you are trying to address and have a general understanding of the tools that are already out there that could be easily brought to address the problem. Then, envision a Venn diagram where your specific needs and existing technologies overlap, and start from there.
Some general guidelines provided by nonprofit consultant Elaina Buzzell for using free technology resources include planning and budgeting for the project (just as important for free tools as for paid ones); "choosing tools because they are a good fit, not just because they are free;" "accepting that costs will arise around this tool;" "investing time, money or both in training;" and accurately "valuing the time of your staff" in implementing the new technology.
To read the entire article, click here.