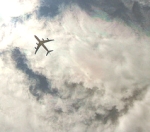 Just returned from a full week on the East Coast, where I experienced weather-related lows and highs (24F in Washington and 86F in Miami) and attended two mightily impactful meetings.
The Funders Committee for Civic Participation winter convening was chock full o' learning and strategizing opportunities. Yours truly had the honor and pleasure of not only attending my first meeting as a newly-elected member of the Steering Committee, but also chatting with Lani Guinier, our keynote speaker. Professor Guinier, now serving on the faculty of Harvard Law School, is a prolific academic and author. She is perhaps best (and unfortunately) known for being thrown under the bus by a panicky first-term Bill Clinton during hearings about her nomination as Assistant Attorney General.
Professor Guinier continues to challenge traditional thinking about race and power in the U.S. She spoke with this rapt audience about the "electocracy" and questioned whether our current electoral system truly allows for representation. Actually, it wasn't that simple; her assertion is that there are precious few spaces for public discourse around determining policy issues. She cited promising examples in Porto Alegre, Brazil, and domestically, in Chicago with a collective budgeting process (and thanks, Professor, for emailing me the article!).
FCCP participants also heard and discussed much new information about a precipitous drop-off in potential participation in the mid-term elections. Many voters who were energized by last year's presidential elections are turned off, burnt out, or simply not motivated to vote in 2010. A similar civic burnout may also hamper participation in the dicennial census, due to kick off in March. Both of these events – elections and the census – have huge implications for communities across the nation – redistricting and reapportionment of Congressional seats, budget allocations according to population shifts, governor-ships, and the President's policy agenda.
Just when I thought we might have a little respite, 2010 promises to be a tough year. Kudos to FCCP for yet another stellar meeting of the minds. These opportunities for funders synch up are always valuable and serve our individual and collective work well.
I also had the great pleasure of attending the "Transformational Leadership Retreat" sponsored by the Open Society Institute and the Knight Foundation in Miami. Organized by and for OSI's Campaign for Black Male Achievement grant recipient organizations, this three-day convening provided a forum for networking, reflecting, and most importantly, galvanizing around a common agenda for promoting efficient and effective work with black men and boys in programs throughout the nation.
After dodging a contamination scare, and without betraying any confidences from the conversation circle, I found it liberating to finally break the unspoken tension around the role of gender equity and inclusion in this work – namely, how do we appropriately and respectfully include women in this male-focused work? While we collectively recognize the importance of focusing on this very "endangered" demographic group, we also need to develop an appropriate gender lens – what do we mean, exactly, when we talk about "manhood"?
While the discussion was impassioned and even tense, it was a very necessary bridge to cross as we try to work together as a community to ensure better pathways and futures for young black men and their families, neigbhorhoods, and greater communities.
All in all, the trip was simultaneously terrific and sobering. And I got to wear shorts and a pea coat in the same week.