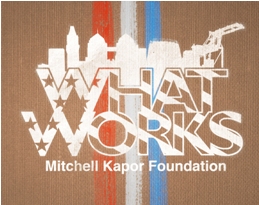 We are excited to host our third annual What Works! Convening November 8-9, 2010 at the David Brower Center in Berkeley. This year's convening will bring together organizations from across the country working at the cross-section of race, civic engagement, and criminalization. Angela Davis – scholar, life-long activist, and co-founder of Critical Resistance – will be the keynote speaker.
As the national conversation about race has become inundated by the reactionary, exclusive, and xenophobic, the Kapor Foundation sees a critical opportunity to bring together organizers from across the nation – New Orleans, Atlanta, Chicago, Miami, New York and Oakland among others – to deepen their relationships and build a meaningful network of support for the collective well-being. The convening also aims to inform a cross-race and cross-sector national agenda to build political and economic power with low-income people and people of color.
The Kapor Foundation is committed to creating meaningful spaces for its allies and colleagues to share and learn what has worked in their efforts to build power in low-income communities of color. What Works! is the annual manifestation of this commitment. We're especially pleased that our 2010 gathering is in partnership with the Ford Foundation, Solidago Foundation, and Surdna Foundation.
Panels showcase a range of community-based work: youth organizing in the Bay Area and New York; worker organizing of Black workers in the Midwest, immigrant workers nationally, and cross racial organizing in San Francisco; and long-term civic engagement illustrating the relationship between Oakland and Albuquerque.
What Works! is open to staff and membership of community based organizations, funders, students, academics, and the interested general public. Space is limited. General admission is $50. There is free admission for students (with valid ID) and for staff of grant recipient organizations of the Ford, Kapor, Surdna, and Solidago Foundations. To register for What Works!, go to whatworks2010.eventbrite.com.
Please click the following link to see the convening agenda and speaker bios:  What Works! 2010 Program Booklet