Thank you.
Latin@s in Tech was a one-day by-invitation gathering for Latin@ leaders throughout tech, including entrepreneurs, investors, media creators and social change workers. Having attended and benefited from the SXSW experience for years, the Kapor Center for Social Impact, in partnership with Kety Esquivel, Principal of Esquivel McCarson Consulting, is organizing this first of its kind event to help maximize the opportunity for Latin@s to participate and contribute to the conference and festival.  * For more information behind why we put on this event, see our initial page and press release. Also see below for photos and media from the event. * Latin@s in Tech is not an official SXSW event.
In partnership with: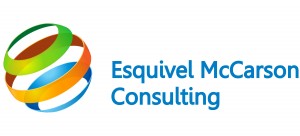 Sponsored by: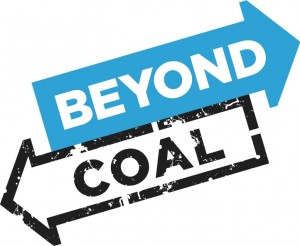 LOGISTICS
Date:
Thursday March 6th, 2014
Time:
9:15 am to 5:00 pm (light breakfast, registration and networking at 9:15 am, program begins at 10am)
Location:
Bullock Texas History Museum- Austin Room, 3rd Floor, 1800 Congress Ave, Austin, TX 78701.
Parking:
Mention that you are with the Latin@s in Tech event for a discounted parking fee of $3 instead of $8
Public transportation:
The following buses drop off within 2 to 3 blocks of the museum – 100, 3, 1M, 1L
Dress code:
Business Casual
A light breakfast will be served as well as a full lunch and snacks.
For questions: Jenelle@kaporcenter.org – Logistics, Mario@kaporcenter.org
PROGRAM
9:15am:
Breakfast, Registration and Networking
10:00am:
Welcome:
Opening Remarks: Kety Esquivel, Principal, Esquivel McCarson Consulting
Introductions of Participants & Overview: Kapor Center for Social Impact
10:45am:
Keynote Conversation:
Maria Hinojosa, Executive Producer and Anchor, Latino USA
Ben Jealous, civil rights activist,former President and CEO of the NAACP
Facilitated by: Nicole Sanchez, Managing Partner, Kapor Center for Social Impact
11:30am:
Break
11:40am:
Workshops Sessions 1
12:30pm:
Lunch: A Conversation with Mitch Kapor, Co-chair, Kapor Center for Social Impact
1:30pm:
Keynote panel sponsored by the Sierra Club
2:20pm:
Break
2:30pm:
Workshop Sessions 2
3:20pm:
Break
3:25pm:
Facilitated Networking
4:15pm:
Break: Group Photo
4:25pm:
Panel: SXSW, Austin, and Next Steps
Closing Remarks
5:00pm:
End * We are excited that Julie Diaz-Asper, Founding Partner at Social Lens Research has joined the conference team. A big thank you to LATISM, our community and outreach partner!
FEATURED SPEAKERS
SXSW Latinos in Tech Track and More
Latinos in Tech Track (March 7-9)
Note: "These Latinos in Tech sessions are
free and open to the public,
however SXSW badges gain priority entrance." Info on more events coming soon …
A list of  programming of note at SXSW from the Kapor Center
(click here)
Additional Latino programming (click above for details):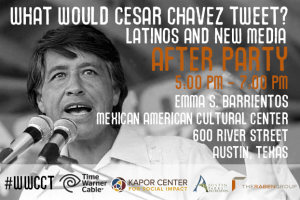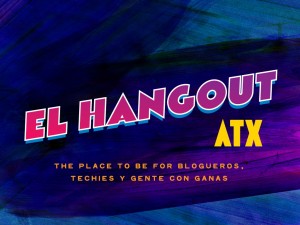 Press & Photos from Event