---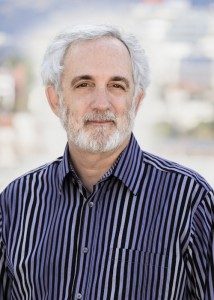 Mitch Kapor is Co-chair at the Kapor Center and works with startups using information technology platforms to drive disruptive innovation. He is a seed stage investor in Uber, Twilio, Inkling and University Now. His focus is increasingly on driving positive social impact, especially in leveraging IT to close gaps of opportunity and access in education, healthcare and other areas. Mitch founded Lotus Development Corporation and designed Lotus 1-2-3, the "killer application" which made the personal computer ubiquitous in the business world in the 1980s. He is the co-founder of The Electronic Frontier Foundation, which protects freedom and privacy on the Internet and the founding chair of the Mozilla Foundation, creator of the open source web browser Firefox. He is also a founding investor in Linden Lab, maker of the first successful virtual world, Second Life.Currently he serves on the board of Level Playing Field Institute, whose mission is to enhance equal opportunity in education and the workplace. Mitch is also on the Advisory Board of Generation Investment Management, a firm whose vision is to embed sustainability into the mainstream capital markets.
---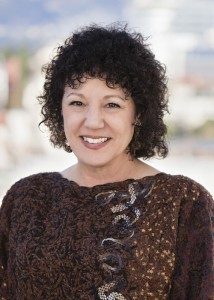 Freada Kapor Klein, PhD
is Co-chair at the Kapor Center. She is an entrepreneur, activist and leader in the field of organizational culture and diversity. Freada is a pioneer in developing models for revenue and sustainability of nonprofits, and is an active advisor and mentor to social entrepreneurs. She is also an advocate for entrepreneurs from underrepresented backgrounds, especially people of color and women.Dr. Klein was the first Director of Organizational Development, Training and Employee Relations for Lotus Development Corporation. Her consulting firm, Klein Associates, specializes in employee surveys, training, and consulting on all forms of bias, harassment, and discrimination in the workplace. Klein's client base ranges from Harvard Business School to the World Bank to top tier international professional services firms, and tech start-ups.In 2001 she founded the Level Playing Field Institute, a non-profit which promotes innovative approaches to fairness in higher education and workplaces by removing barriers to full participation; it houses the SMASH (Summer Math and Science Honors) Academy for low income high school students of color. Klein is the author of "Giving Notice: Why the Best and the Brightest Leave the Workplace and How You Can Help Them Stay".
---
Leadership
---
---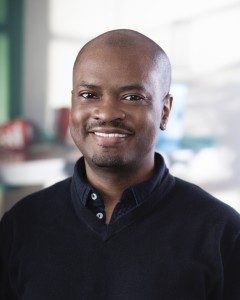 Cedric Brown
is the Chief of Community Engagement. He has over 20 years of experience as a funder, convenor, and advisor, steering over $60 million in grants to community efforts through working with the Kapor Foundation, San Francisco Foundation, San Francisco Education Fund, Switzer Foundation, and SF Cultural Equity Grants among others. He has worked steadily to ensure access, inclusion, and greater empowerment for people of color, including collaborations with the Obama White House Office of Science and Tech Policy, the UNCF HBCU Innovation Summit, Oakland Mayor Libby Schaaf, and an appearance in the CODE: Debugging the Gender Gap documentary. Cedric co-founded Brothers Code, the Oakland Summit on Blacks in Tech, the College Bound Brotherhood, and the Oakland Startup Network. Cedric has received leadership awards and recognitions from The San Francisco Chronicle, TheRoot, ABFE, East Oakland Youth Development Center, Startup Weekend Oakland, and the East Bay Stonewall Democratic Club. Cedric is a proud board member of Color of Change Education Fund and the Association of Blacks Foundation Executives (ABFE); he is also a published author and creative artist. Cedric holds degrees from the University of North Carolina and Stanford University. Contact Cedric Brown at cedric [at] kaporcenter.org.
---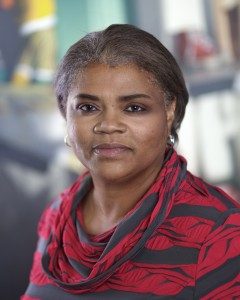 Moneese de Lara
is the Chief Development Officer, with more than 20 years experience in professional fundraising. She has held senior level development positions in arts and culture, health and civil rights organizations. She has extensive experience building and managing development funds and campaigns ranging from $10 to $42 million in operating, capital and program support. Most recently, Moneese lead the fundraising program for the national office of the NAACP as the Senior Vice President of Development. She led and managed the growth of the development program, which more than doubled in revenue during her five year leadership. She was the recipient of the NAACP Medgar W. Evers Award for Excellence, the highest honor bestowed upon a national professional staff member of the NAACP for outstanding service. As a senior development officer, Moneese manages a team of fundraising professionals and the strategic direction and operation of all development funds, including foundations, individuals and corporations. Her personal interest and portfolio is focused on corporate fund development including corporate philanthropy and corporate sponsorship. Her interest in corporate fund development is informed by her work in corporate responsibility and public relations with several fortune 500 companies prior to joining the nonprofit sector, including RJR Nabisco, Lockheed Martin and PepsiCo, where she was part of the start-up and operations of what was then the largest minority franchise in the PepsiCo system, setting up human resources, financial and sales systems to achieve regional product distribution. A graduate of Rutgers University in Business Management, Moneese is involved in several professional and civic organizations, including, Association of Fund Raising Professionals; Alpha Kappa Alpha Sorority; Links Incorporated; Jack and Jill of America. She and her husband have two daughters.
---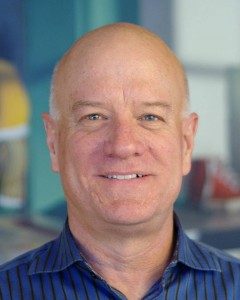 Lance Henderson
is the Chief Operating Officer for the Kapor Center, bringing with him 25 years of experience managing philanthropic and nonprofit organizations committed to large scale social impact. Most recently Lance led a team at Zamzee, a project of the HopeLab Foundation, developing and bringing to market a research-proven technology designed to get kids and families more physically active. Prior to that, Lance served as Vice President for Program and Impact at the Skoll Foundation, where he led an international grant-making and investment team supporting social entrepreneurs and their efforts to advance systemic change across a wide range of global issues. From the late 1980's until 2005, Lance worked in variety of leadership positions with organizations combatting the HIV/AIDS epidemic domestically and globally. These included serving as CFO at the NAMES Project Quilt during its startup years, senior leadership roles in finance, administration, development and eventually Executive Director at the San Francisco AIDS Foundation and CFO and President at the Pangea Global AIDS Foundation. Before making the leap to greater meaning and purpose in live, Lance spent time as an investment banker. Since those less enlightened days, the focus of Lance's work has been to help organizations working at the intersections of social and economic justice, innovative uses of capital, technology and health to expand their impact by building capacity, eliminating obstacles and empowering teams to succeed. Before having boy/girl twins in 2008, Lance could be found pursuing a wide range of interests and hobbies, but these days those hours are spent nurturing Sammy and Ali as they explore life in their new hometown of Oakland.
---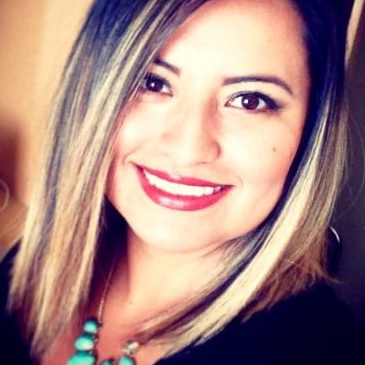 Lili Gangas
is the Chief Technology Community Officer. In this role, Lili helps catalyze Oakland's emergence as a social impact hub of tech done right – where tech, diverse talent, and action driven partnerships can tackle pressing social and economic inequities of our communities head-on. Before coming to the Kapor Center, Lili was an Associate Principal at Accenture Technology Lab's Open Innovation team, building bridges between startups and Global 2000 commercial clients through cross sector collaboration. She was also a founding member of the team at Booz Allen specializing in crowdsourcing, prize challenges, and open data solutions for the public sector. Before that, Lili could be found in the lab working on firmware solutions for the aerospace industry as a Senior Multi-Disciplined Software Engineer at Raytheon Space and Airborne Systems. Lili holds an MBA from New York University Stern School of Business, a B.S. in Electrical Engineering from the University of Southern California and Systems Engineering Certification from UCLA Extension. In addition to her day jobs, Lili was an active TechStars Startup Weekend DC organizer, a judge of the Small Business Administration (SBA)'s Startup in a Day Challenge, an open data innovation panelist at the White House Council of Women and Girls session, and advisor to Dreamwakers.org and OpenDataNation.com. Outside of work, Lili enjoys getting to know cities via distance races – she' a 5-time half marathoner and last year completed her first full marathon. Contact Lili Gangs at lili [at] kaporcenter.org
---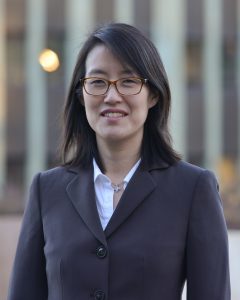 Ellen Pao
is the Chief Diversity & Inclusion Officer. Ellen Pao is a long-time entrepreneur and angel investor, and a more recent activist. She was the interim CEO at reddit, where she notably implemented changes to the site and company to address harassment, including banning revenge porn, unauthorized nude photos, and several harassing subreddits. She previously ran its mobile, growth, and business development efforts. Ellen has written and spoken extensively about diversity and inclusion in tech, and is one of the co-founders of Project Include, an Oakland non-profit providing practical, effective diversity and inclusion recommendations for tech startups. Prior to reddit, Ellen helped build startups for seven years as a partner at Kleiner Perkins Caufield & Byers, where she served on the boards of Flipboard, Datameer and Lehigh, and worked closely with RPX and Jive. She started her tech career in business development roles at early-stage startups Tellme Networks and Danger Research, and at WebTV and BEA Systems. Before moving into tech, Ellen practiced corporate law in New York and Hong Kong for Cravath, Swaine & Moore. She received an MBA from Harvard Business School, a JD from Harvard Law School, and a BSE in Electrical Engineering from Princeton University, where she also received a certificate in public policy. Ellen is an Aspen Institute Henry Crown Fellow.
---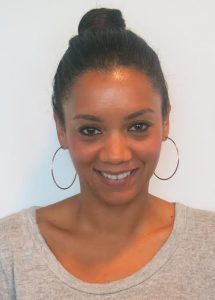 Allison Scott, PhD
is the Chief Research Officer, leading a research team aiming to enhance diversity in the tech ecosystem through: (a) conducting landscape studies and research on interventions within educational settings and the technology workplace, and (b) disseminating effective research-based strategies, resources, and practices across the tech ecosystem. Prior to leading research at KCSI, Dr. Scott was the Program Leader for the NIH's Enhancing the Diversity of the NIH-funded Workforce Program, a set of three experimental initiatives implementing and examining the effectiveness of training, mentoring, and institutional development interventions to enhance diversity in biomedical research. Dr. Scott was previously the Director of Research and Evaluation at the Level Playing Field Institute (LPFI), overseeing a research agenda examining barriers to the pursuit and completion of degrees and employment in Science, Technology, Engineering, and Mathematics (STEM) among underrepresented populations. Her research examined the influence of perceived barriers and stereotypes in the sciences, the double-bind facing women of color, and the effectiveness of research-based interventions in improving STEM outcomes for underrepresented groups. In addition, Dr. Scott led the longitudinal evaluation of LPFI's pre-college STEM intervention programs and is Principal Investigator for an NSF CE21 grant to increase access, success, and preparation in computer science for underrepresented students in California. In just 2 years, this project has demonstrated significant increases in the numbers of underrepresented students of color and girls completing computer science courses, taking the AP CS exam, and intending to major in CS in college. Dr. Scott holds a Ph.D. in Education, with a specialization in School Psychology, from the University of California, Berkeley and a Bachelor's degree in Psychology from Hampton University. Allison enjoys traveling, jogging, and drinking Diet Cokes. Contact Allison Scott at allison [at] kaporcenter.org
---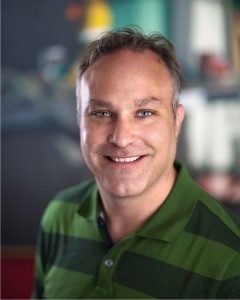 Eric Wingerter
is the Chief Communications Officer at the Kapor Center bringing with him more than 15 years experience in nonprofit leadership, strategic communications, and digital strategy. Most recently, Eric served as the Vice President for Communications and Digital Media for the NAACP, the nation's oldest and largest civil rights organization. In 2009, Eric founded the NAACP's Digital Media Department to create and build the organization's Email, social media and mobile messaging presence. Two years later, he took the reins of the NAACP's traditional communications activities as well, overseeing the media and press relations for the organization nationwide. Previously, Eric worked as a DC-based nonprofit consultant, developing communications strategies for a wide range of clients including the United Food and Commercial Workers Union, the Justice Policy Institute, Campaign for Youth Justice and the LGBT Bar Association. He has held leadership positions at non-profit advocacy organizations including Public Employees for Environmental Responsibility and Defenders of Wildlife. Eric currently serves on the board of America's Voice, the communications arm of the national immigration reform movement, and the Venezuelan Sounds Foundation which promotes the rich musical traditions of the Caribbean nation. He is the recipient of the Medgar W. Evers Award for Excellence, the NAACP's highest national staff honor. A global traveler and outdoor enthusiast, Eric has hiked and camped in the mountains of Peru, Syria, Venezuela, Ethiopia, Turkey, Bolivia, Russia, Nicaragua and Switzerland, in addition to many corners of the Cascade Range in his beloved Pacific Northwest. Contact Eric Wingerter at eric [at] kaporcenter.org.
---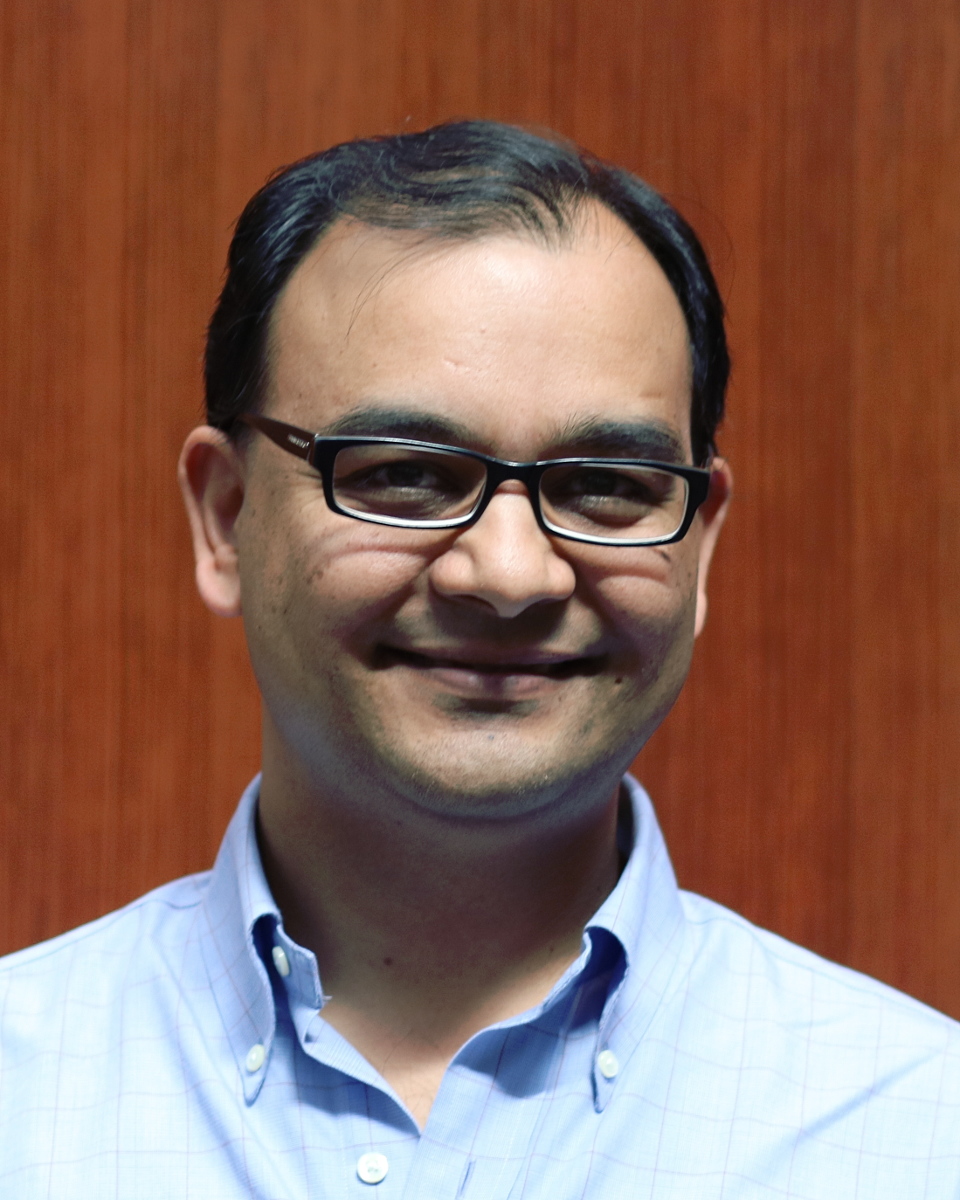 Gaurav Vashist
is the CFO at Kapor Center, bringing more than 15-years of experience in accounting, financial analysis & financing. Prior to join Kapor Center, Gaurav was at Citizen Engagement Lab working at the intersection of tech & social change. Gaurav was able to scale organizations and keep costs low in large measure by leveraging technology which is a key element in his work. He has spent many years in the non-profit space and prior to that was 11+ years in the corporate world, where he spent a majority of time at Alcatel Lucent, a multinational telecommunications company.
While on a 6-month sabbatical, Gaurav went to work in the poorest of villages in India in the area of rural/tribal education and community development. Gaurav lives in Oakland with his wife and two daughters. He is also a certified instruction of the Happiness Program and works in the community in bringing a stress free and violence free society. Contact Gaurav Vashist at gaurav [at] kaporcenter.org.
---
Staff
---
---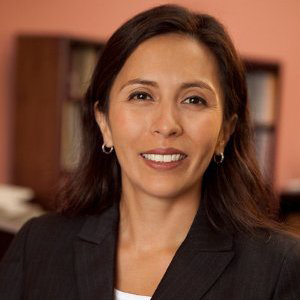 Ricki Akiwenzie
is the People Operations Associate, primarily focusing on recruitment, staff on-boarding, and payroll and benefits administration. She brings to the role a wealth of strong human resources generalist experience, most recently with Koff and Associates, an HR consulting firm in Berkeley, and prior to that with consulting firms Tetra Tech DPK and Arcadis.
She was an ABC Scholar in high school, is a UC Berkeley grad (where she was a founder of Hermanas Unidas), and earned her MBA from Mills College. Contact Ricki Akiwenzie at ricki [at] kaporcenter.org.
---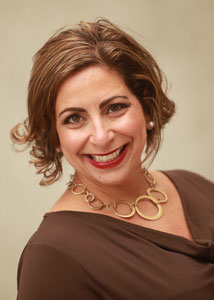 Kim Bardakian
is the Director of Media Relations. Kim recently served as the VP of PR and Community Relations for Visit Oakland, where she worked with local, national and international press to showcase all the positive things going on in "The Town." Previously, Kim worked in-house with a number of growing consumer tech companies including Pandora and Peek. Kim also has agency experience with The OutCast Agency where she developed PR programs and events with Fortune 500 companies including Amazon, Dell and Yahoo! Kim began her career at Sony PlayStation where she founded and implemented the highly successful product placement TV and movie program. She currently serves as an active member with the National Association of Black Journalists (NABJ), PRSA (San Francisco Chapter) and involved in a variety of other PR and media organizations. A native New Yorker, Kim holds both a Bachelor of Arts and Masters of Arts from the University of Michigan, Ann Arbor. She proudly resides in Oakland where she is an avid tennis player and can been seen out and about dining at many of the great Oakland restaurants. Contact Kim Bardakian at kim [at] kaporcenter.org.
---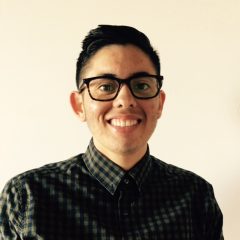 Jesse Burger is the Senior Accountant. bringing over five years of accounting experience as well as a passion for leveraging technology to streamline accounting operations. He has been committed to supporting social change leaders via finance and accounting since moving back to the Bay Area in 2012. Prior to joining the Kapor Center, Jesse worked with Citizen Engagement Lab, where he provided financial services to a variety of digital activist and arts organizations within CEL's acceleration program. Jesse was excited to join the Kapor Center, where his experience and values align with the Kapor philosophy. Jesse holds an MA from New York University and a BA from San Francisco State University. Currently residing in Oakland, Jesse enjoys biking around town, practicing yoga, and exploring nature. Jesse is also an artist (focusing on Queer and Mestizo identity) with an evolving interest in web design and woodworking. Contact Jesse Burger at jesse [at] kaporcenter.org.
---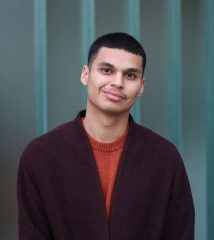 Jonathan Garcia
is the Community Engagement Associate. In this capacity, Jonathan will help us to build community partnerships and events that deepen Oakland's inclusive tech ecosystem. Jonathan is a recent graduate of the Johnston Center for Integrative Studies at the University of Redlands. His first foray into tech was through an internship with Apple at nineteen. He went on to develop deeper skills in digital media through work with USA Today College, GRAMMY U., Harvard's Social Media summer program, and as the editor-in-chief of the college newspaper, The Redlands Bulldog. Jonathan is also the founding organizer of Race on Campus: A Student Conference, a collaborative, student-led initiative that builds an activist community among California college students of color. For this and other outstanding leadership, Jonathan was bestowed his alma mater's 2016 President's Award. Jonathan is interested in how mainstream feminist discourse largely ignores the lived experiences for women of color, thinks Stevie Wonder's 'Music Of My Mind' is vastly underrated, and in his free time enjoys thinking about how he can have less free time.
---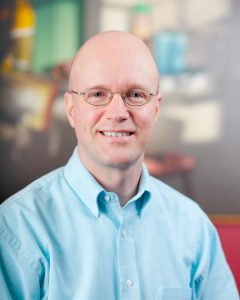 Greg Humpa, PhD
is the Executive Administrator for Mitch Kapor and Freada Kapor Klein. Since 1998, he has also been the Manager of Client Services at Freada's research/consulting firm, Klein Associates, which addresses workplace fairness issues. Before joining Klein Associates, Greg ran training & development and human resources at an agribusiness start-up. This job was a somewhat logical transition from his life as a nearly-eternal graduate student who spent a lot of time on Amish farms. Greg has a Ph.D. in foreign languages and literatures from Purdue University, and was a Fulbright Scholar at the University of Bern, Switzerland. He also has a B.A. with highest honors in journalism, French, and German from Creighton University. "Dr. Greg," as he is known around the Kapor Center, is a Midwestern transplant to the Bay Area, and is constantly amazed by the natural beauty and (mostly) beautiful weather that northern California offers. Contact Greg Humpa at greg [at] kaporcenter.org.
---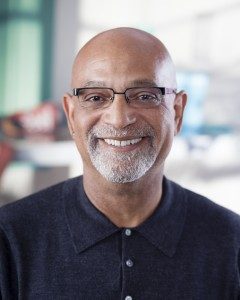 Steven Jenkins is the Assistant Controller where he carefully manages all aspects of the Kapor Center's financial systems. He brings with him much experience from the nonprofit world, having previously worked as a Controller at the Exploratorium in San Francisco and the Jewish Community Center in San Rafael. Steven really had an "A-ha!" moment when he found out about the existence of the Kapor Center, a place where he saw his values reflected in the people he would come to work with and has been excited to come to work every day since.
Steven has always been fascinated with time and movement, which over the years has brought him to develop a unique hobby of collecting clocks; he now has over 161 of them. He holds an MBA from Saint Louis University. Contact Steven Jenkins at steven [at] kaporcenter.org.
---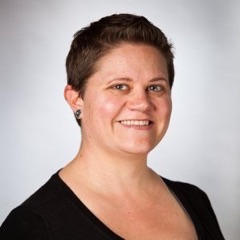 Emily Jones is the Controller at the Kapor Center, bringing more than 10 years of accounting experience to the finance team. Prior to the Kapor Center, she worked for RSF Social Finance and is passionate about working for a company that helps her stay true to her values while also growing professionally.
Emily lives in San Francisco with her partner and their three dogs and loves to travel and explore. She is a Big Sister and enjoys giving back by sharing in experiences with her Little.
She received her Masters in Taxation from Golden Gate University. Contact Emily Jones at emily [at] kaporcenter.org.
---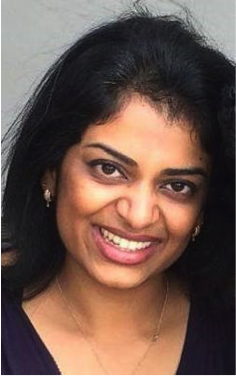 Sonia Koshy, PhD
is the Evaluation Specialist, working across all of the Kapor entities to help evaluate the impact of our programs and initiatives and communicating outcomes to the broader community. Sonia is a developmental psychologist, researcher, and evaluator, with a Ph.D. in Child Development from Tufts University. Prior to the Kapor Center, Sonia came from Algorhythm, a startup that creates automated, real-time reporting for the social sector. In her role as the Applied Social Science Director, she laid the research foundation for the Youth Development Impact Learning System and provided research and evaluation services to key clients such as Youth INC, The Robert Bowne Foundation, Literacy Inc., and the IKEA Foundation.
Prior to working at Algorhythm, she was the Evaluation Manager at the Thrive Foundation for Youth where she worked on process and outcome evaluations to assess impact on numerous adolescent outcomes, including social-emotional development. She has collaborated closely with organizations such as Girl Scouts of Northern California, Camp Fire, Y Silicon Valley, and Girls Inc. of Alameda County. Sonia can be reached at sonia [at] kaporcenter.org
---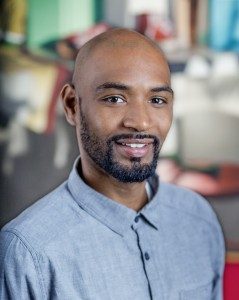 Marquelle Lee
is the Office Services Manager where he is responsible for organizing and coordinating office operations, procedures in order to ensure organizational effectiveness and efficiency. Before this current role he was a Membership Service Coordinator at the YMCA in Berkeley where he worked closely with the local neighborhoods to help build strong communities and healthy families.
While pursuing his education in Business/ healthcare Management he hopes to continue this effort and make Oakland a better place to live and thrive. Marq is passionate about running and facing any fitness challenge that comes his way. He pursues this passion by participating in annual marathons to help bring awareness to the cause at hand and raise money for charities. Contact Marquelle Lee at marquelle [at] kaporcenter.org.
---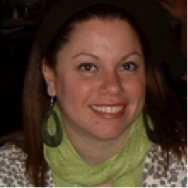 Alexis Martin, PhD
is the Director of Research, where she conducts research on issues of access and opportunity in the technology pipeline. Dr. Martin received her Ph.D. and M.A. in Education (Social and Cultural Studies program) at U.C. Berkeley and her B.A. in Interdisciplinary Social Sciences from the University of Redlands. Prior to her work with the Kapor Center and Level Playing Field Institute, Dr. Martin taught future educators at U.C. Berkeley & Sonoma State University and worked with teachers in professional development inquiry groups examining equity in their classrooms. She has also taught high school social studies and done outreach with students who were the first in their families to attend college.
---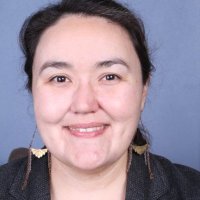 Freida McAlear
is the Senior Research Associate, where she brings her skills as a social science researcher and her passion for working with and for underserved and indigenous communities to her research associate role at Level Playing Field Institute.
She has nearly a decade of experience managing projects, developing evaluation and research methodology and building nonprofit technology capacity with socially progressive organizations in the Bay Area, Europe and Southern Africa.
Contact Freida at Friedam [at] kaporcenter.org
---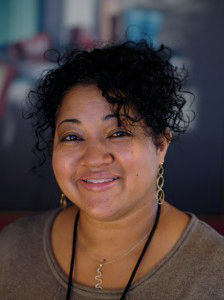 Angela Newman
is the Executive Administrator and Office Manager for the Baltimore office. In her role, Angela manages daily office operations and provides administrative support for the team. Angela brings over 15 years executive support and office management experience to the Kapor Center. Angela previously worked for Amnesty International USA where she served as the Senior Executive Assistant to the Executive Director. Prior to Amnesty, Angela was Executive Assistant and Senior Scheduler in the Executive Office of the NAACP.
Angela earned an MBA and a Master of Science in Healthcare Administration from the University of Maryland, University College (UMUC). She also earned her B.A. with high honors from UMUC. She has a passion for social justice and human rights issues and enjoys mentoring young women and girls in her community. Angela can be reached at angela [at] kaporcenter.org.
---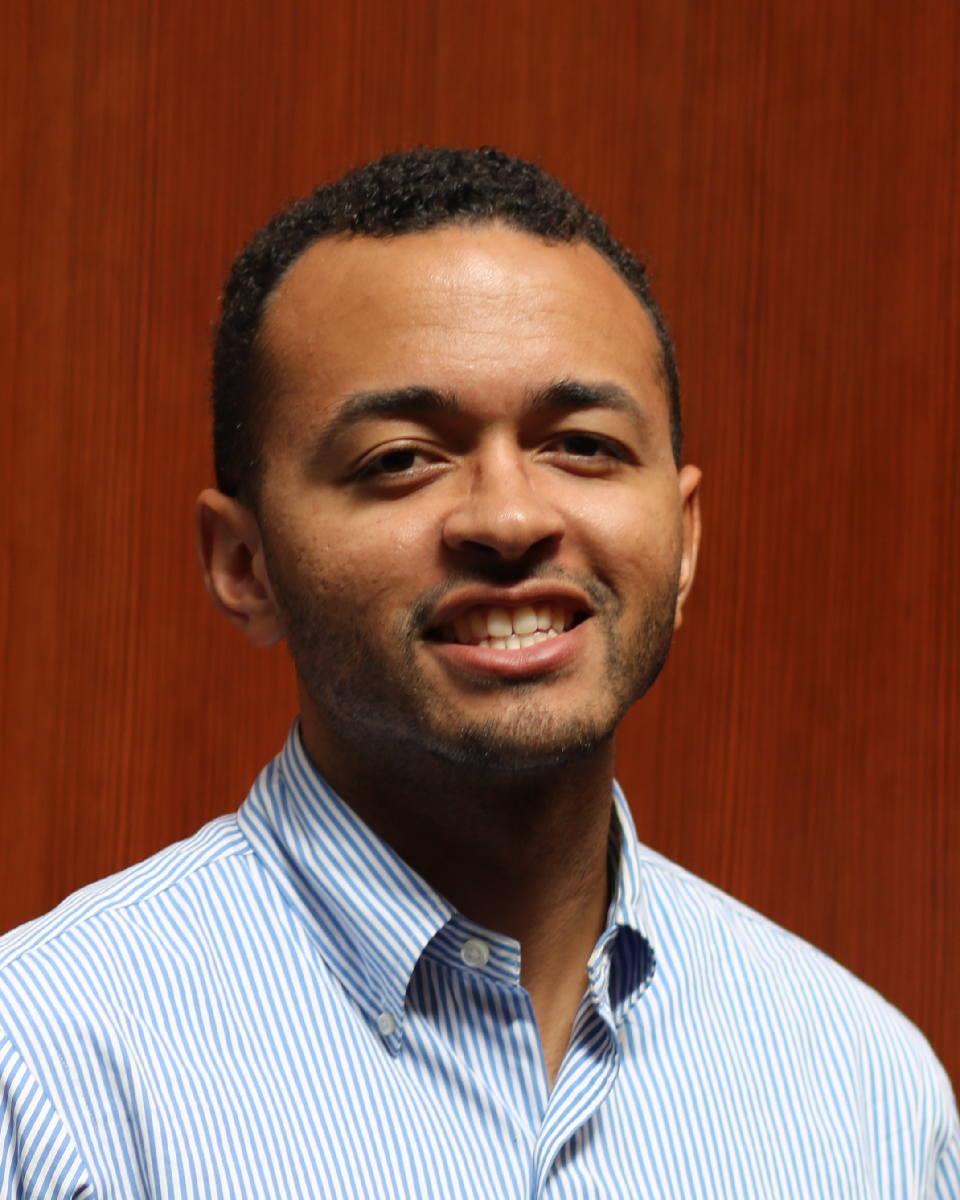 Landry Nicks
is a Staff Accountant, where he assists in supporting different financial duties for the organization. He is a graduate of Loyola Marymount University with a degree in Accounting. He most recently worked at OpenTable, where he was focused on improving revenue operations for the company. During the summer of 2015, Landry founded a grassroots community organization 4Oakland.
As an Oakland native, he is passionate about creating accessible avenues to engage the community and help to support and foster growth for the less fortunate in Oakland. Through joining the Kapor Center, he is excited to align his passion for giving back with his daily work. In his free time, he enjoys live music, reading and hiking throughout the Bay Area. Contact Landry at landry [at] kaporcenter.org.
---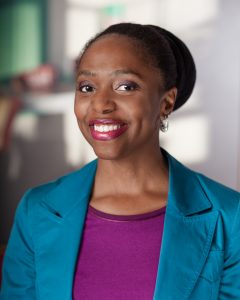 Tiffany Price
is the Community Engagement Manager, helping ensure smooth processes and facilitating strong partnership development for the Kapor Center. Prior to this role, Tiffany was an Education Program Fellow for The San Francisco Foundation where she helped manage the education grantmaking portfolio. Before philanthropy, Tiffany spent six years doing education policy research and evaluation, which fueled her desire to work more closely within her local community. She serves on the board of advisors for /dev/color, a non-profit that supports Silicon Valley Black software engineers, and serves on Hack Reactor's Scholarship Advisory Committee. Tiffany is also a Ruby on Rails web developer and holds a Master's degree in International Comparative Education from Stanford University and a Bachelor's degree in Chemistry and International Studies from Emory University. Tiffany is an avid photographer who also sings in her spare time. You can contact Tiffany at tiffany [at] kaporcenter.org.
---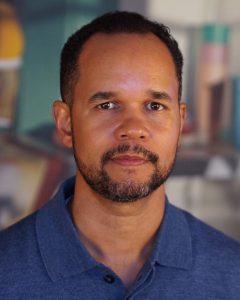 Matt Perry
is the Director of People and Operations with the Kapor Center, bringing more than 15 years of human resources and business operations experience to this role. Most recently, he was the Division Deputy of Business Operations for the 150-person IT Division at the Lawrence Berkeley National Laboratory, overseeing a $35 million budget and all HR issues for the division. Prior to that, at the University of California Office of the President (UCOP), Matt served as the Director for Business Operations with the Issues Management, Policy Analysis and Coordination department, advising senior staff on policy and legislative issues related to the business operations of the University. Earlier, he served as the inaugural HR Director for the International Center for AIDS Care and Treatment Programs, a $250 million grant-funded international program based in New York that employed 250 domestic and international employees. Matt has been a passionate advocate for diversity and inclusion throughout his life and was attracted to this opportunity to align his passion with the work of the Kapor Center. Matt has a master's degree from Columbia University and a bachelor's in political science from Dickinson College. A transplant from New York City, Matt lives in Oakland with his wife, Janelle, and children Julia and Miles, and is committed to seeing more live music this year than last. Matt can be reached at matt [at] kaporcenter.org.
---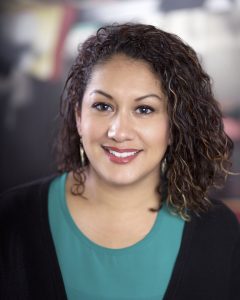 Antoinette Reyes
is the Events Manager for the Kapor Center,ensuring high quality planning and production of Team Kapor events. She has worked in startups, public and nonprofit organizations, most recently with the Kapor Center on the accounting team! Antoinette holds an AA degree in Networks Systems Administration and a BA degree in Business Management from the University of Phoenix. She found her love for nonprofit work and giving back to the community while working for the Andre Agassi Foundation in Las Vegas.
Before entering the field of business accounting, Antoinette worked as a Graphics Technician for the City of Fremont. Outside of the office, Antoinette enjoys event planning, volunteering at church, trying new restaurants, salsa dancing, hiking, and exploring the Bay Area on the weekends. She can be reached at Antoinette [at] kaporcenter.org
---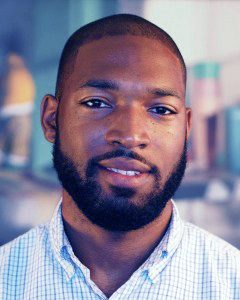 Phillip Sanders
is a Senior Financial Analyst, where he prudently assists various aspects of the Kapor Center's financial profiles. A graduate of Bethune-Cookman University, Phil started his accounting career at Ernst & Young where assisted clients in various industries such as technology, real estate and VCs throughout the United States. Phil also worked in private equity while co-founding a non-profit, Real Talk, which focuses on mentoring underrepresented youth through presentations that teach techniques for overcoming adversities, building inspiration through entrepreneurship and career opportunities, and focusing on using a social media mentorship network for engagement. In joining the Kapor Center, Phil is happy to be able to align his mission of giving back each day with his work. Phil also loves producing music in his spare time, traveling, and is a prospective muscle car collector (does not own one yet).
---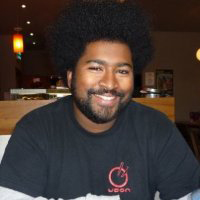 Brandon Sudat
is the Senior IT Support Administrator. As a part of the IT operations team, Brandon addresses day-to-day issues in addition to managing projects and contributing to the strategic direction of IT infrastructure. Brandon comes to the Kapor Center from IDEO and has significant applicable IT support experience, including – via UCSF and the Academy of Arts – how to navigate the byzantine waters of higher education. (A useful skill to have when supporting SMASH sites!)
Brandon lives here in Oakland with his wife and three children and has written and acted in a comedy short series, "Spooky House Investigation Team." Contact Brandon Sudat at brandon [AT] kaporcenter.org
---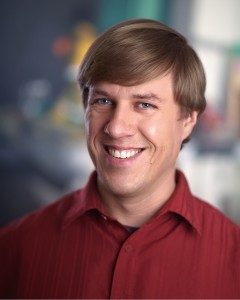 Jed Sullivan
is the IT Director, managing the technical operations and direction for the Kapor Center. Jed joined Kapor Enterprises in 2011, before his role at the Kapor Center Jed supported the Level Playing Field Institute as an academic technologist. He brings with him 20 years of IT system management and social mission focused experience. As the fortunate beneficent of numerous social welfare programs during his formative years, Jed is acutely aware of the value in closing social equity gaps and works passionately towards that end. He was a founder and board member of the not for profit, High Five Functions where he helped to make it easier for individuals to incorporate altruism into their everyday life. Jed is a new father of, by pure happenstance, one the most consistently happy babies he's encountered. He is an artist and photographer who has worked with the SF Art Institute, Reverie Gallery(Chicago) and The Foundry(East Bay) among others. Contact Jed Sullivan at jed [at] kaporcenter.org.
---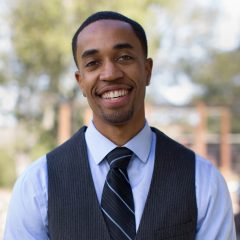 Cliff Worley
is the Digital Engagement Director at the Kapor Center. Before joining Kapor, Cliff worked as the Chief Digital Officer at The Shark Group, a branding consultancy firm created by renowned mogul Daymond John, the CEO and Founder of FUBU and TV personality on ABC's business reality show, Shark Tank. While at the Shark Group, Cliff helped set the digital strategy for Daymond John and all of his Shark Tank investments. Before joining The Shark Group, Cliff worked in Silicon Valley at Hitachi Data Systems in desktop engineering and IT project management for over nine years. Cliff has an MBA from Babson College in Boston, MA and an undergraduate degree in business from the University of California, Berkeley. He is also on the board of NASDAQ's Entrepreneurial Center in San Francisco, CA. Cliff especially enjoys consulting and helping small businesses and entrepreneurs find success in their personal and professional endeavors. Contact Cliff Worley at cliff [at] kaporcenter.org
---
---
Chris McLemore
is the Tech Entrepreneurship Fellow. During this 6-month fellowship, Chris will focus on activating and scaling the Oakland Startup Network ecosystem to help spur more diverse tech entrepreneurs. Chris was an Analyst at Nestlé and a Product Manager at Gap. Chris is also hard at work on a startup of his own, Netwirth, that focuses on bridging the gap between white-collar and urban America through unequivocal product expeirences catered towards social change. In its early stages, Netwirth garnered interest from investors and gaming companies like Zynga but instead decided to continue devloping the brand independently.
Chris is an Oakland native and holds a BS in finance from Sacramento State University. In his free time, he enjoys traveling, sports, attending art exhibits, and consulting. Contact Chris McLemore at chris [at] kaporcenter.org.
---
Asaia Palacios
is the Tech Impact Fellow at the Kapor Center. During this 3-month fellowship, Asaia will focus on implementing a research project on the impact of Artificial Intelligence and automation on the Oakland workforce. Asaia has a variegated background, including having taught Spanish in the Czech Republic, having taken part in building the social entrepreneurship ecosystem in Mexico, and having worked at CodeSpa in VR/AR. Asaia was also a consultant, helping the Spanish-speaking immigrant community in Elizabeth, New Jersey take part in civically-engaged services. Asaia is currently studying software engineering at Holberton School, a 2-year program. She aspires to obtain a Masters in computer science to ultimately use her skills in tech for social impact. Contact Asaia Palacios at asaia [at] kaporcenter.org
---
Josh Torres
is the Tech Ecosystem Fellow at the Kapor Center. During this 6-month fellowship, Josh will focus on storytelling, content creation, and digital marketing across all Community Engagement team efforts. Josh is a passionate operational and strategic planner with a penchant for streamlined and efficient internal company communications. His collective experience spans over 8 years consulting for clients, working in-house for hyper-growth early-stage startups like Square, Yelp Reservations, and, most recently, Asana. Josh is passionate about social justice and making the world a more connected and inclusive community for all. He's an Oakland resident who nerds out on science-fiction, podcasts, Kickstarter, and comic books. Contact Josh Torres at josh [at] kaporcenter.org
---
Directory